We're halfway up the earthbag tiny house! The charity of our friends and family continues to drive the process forward. Gary and Jim (our neighbors) have been stopping by frequently to volunteer their time. Gary's got earthbag building down now – he's just as fast as we are!
Tennessee and Collin (Neal's sister and her husband) came all the way from Dallas, TX to lend a hand. These two honeymooners are stunning photographers and were able to capture the entire earthbag laying process beautifully! Not only that, but they also worked their butts off with us! Thank you again, Tennessee and Collin!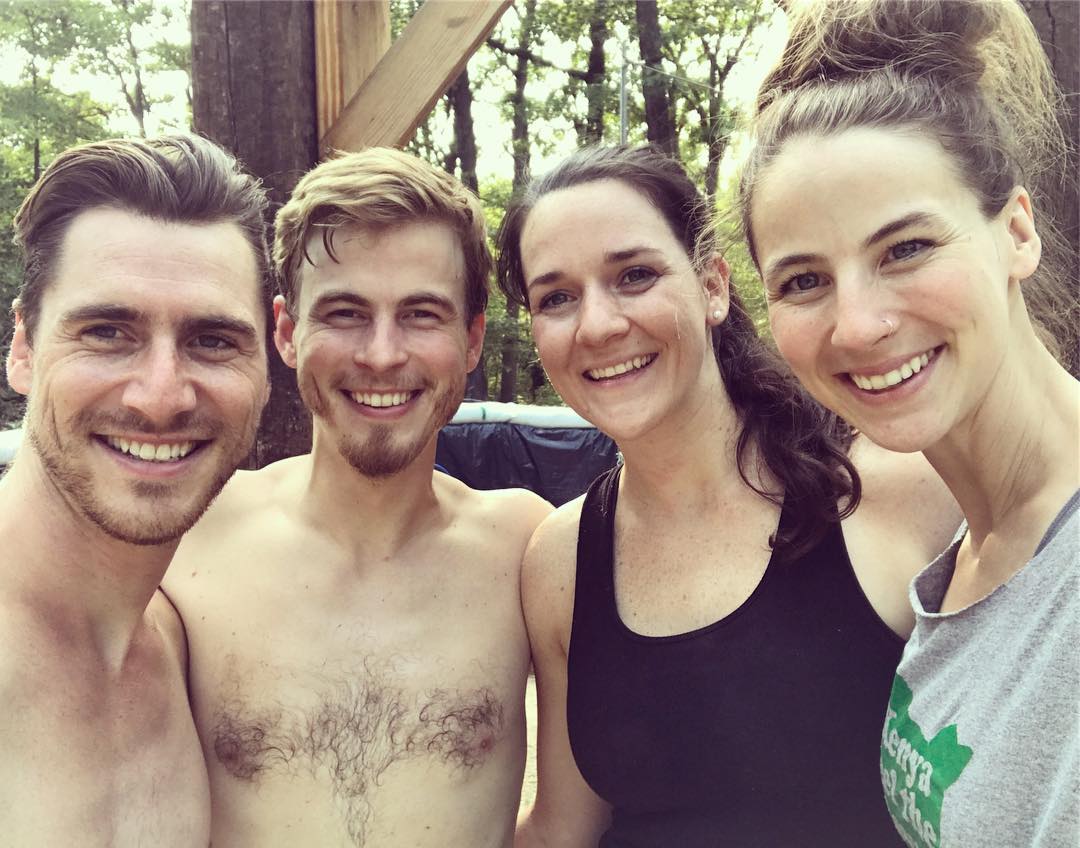 A typical day starts with making superadobe cob. We mix together clay, sand, dirt, lime, and water into wheelbarrows.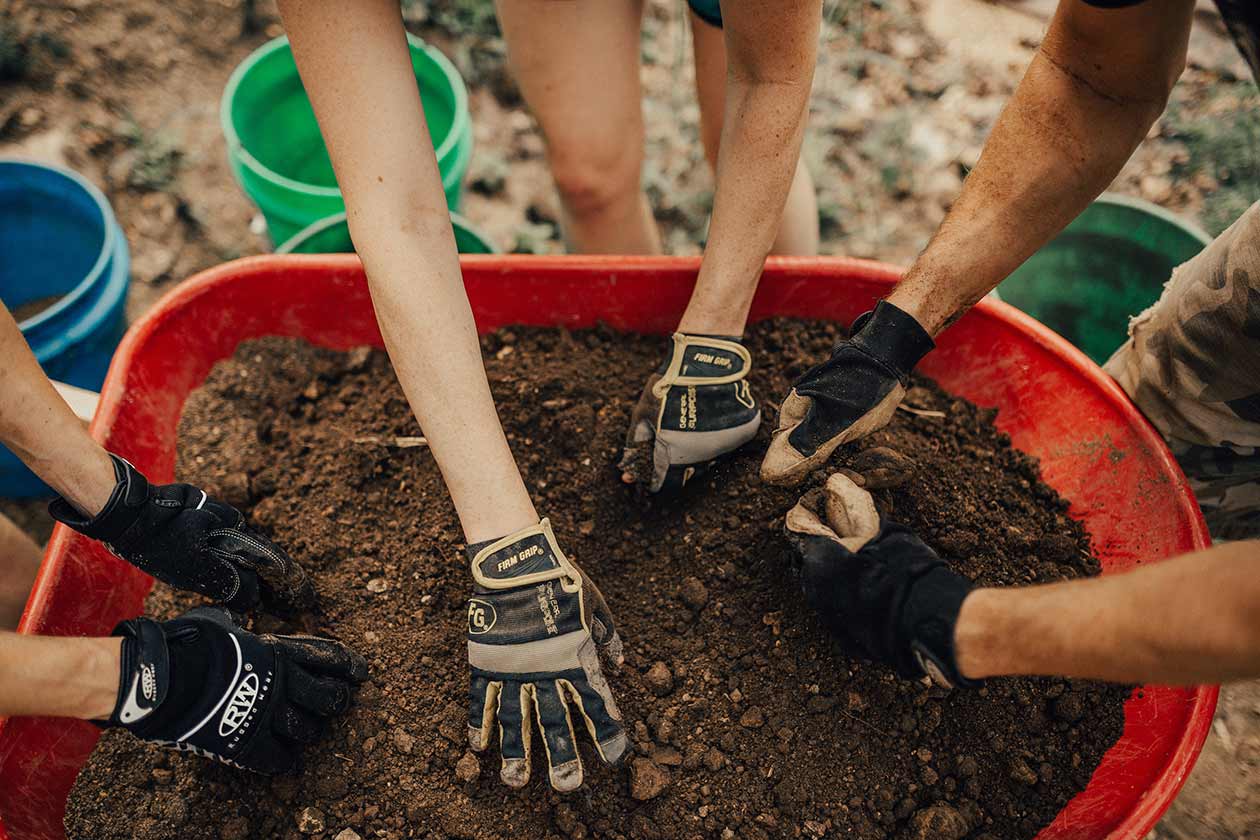 To keep our portions correct, each ingredient is separated into buckets then mixed in. Any large chunks are broken up and debris is removed.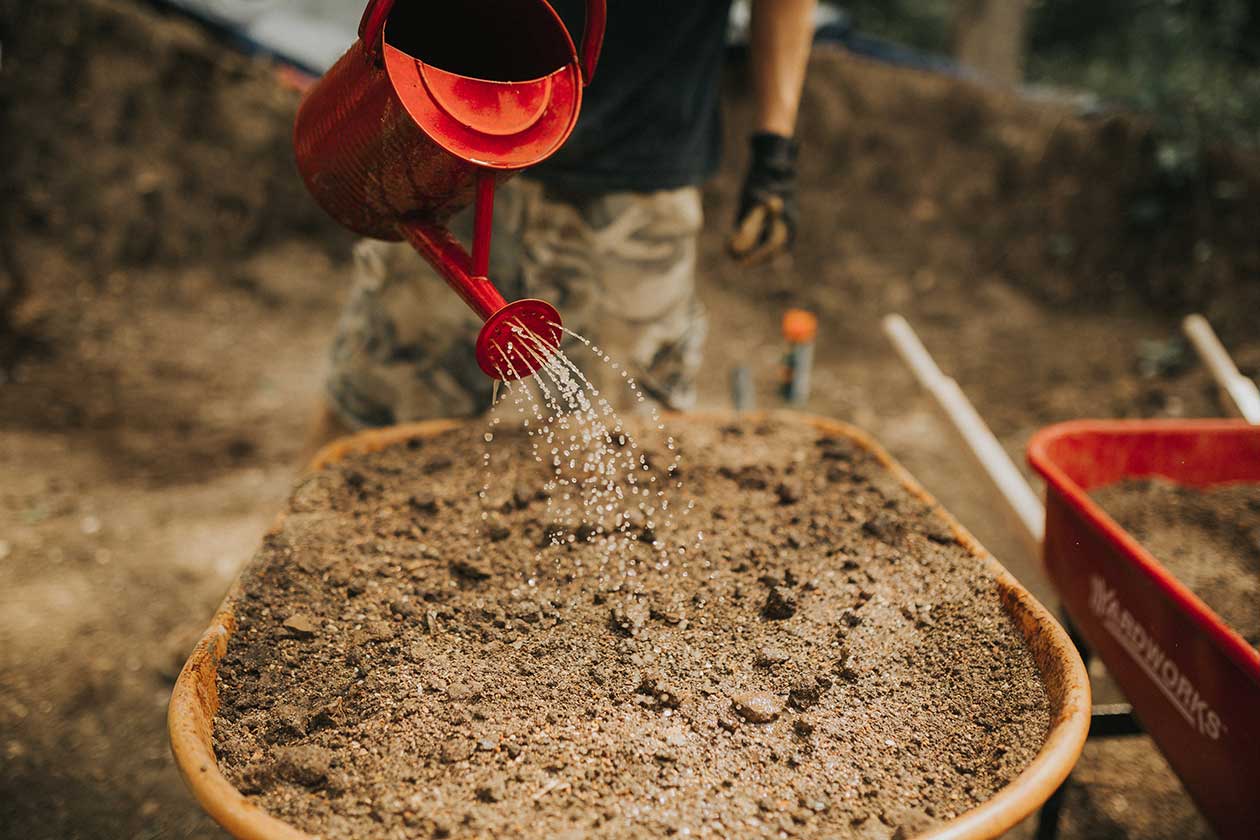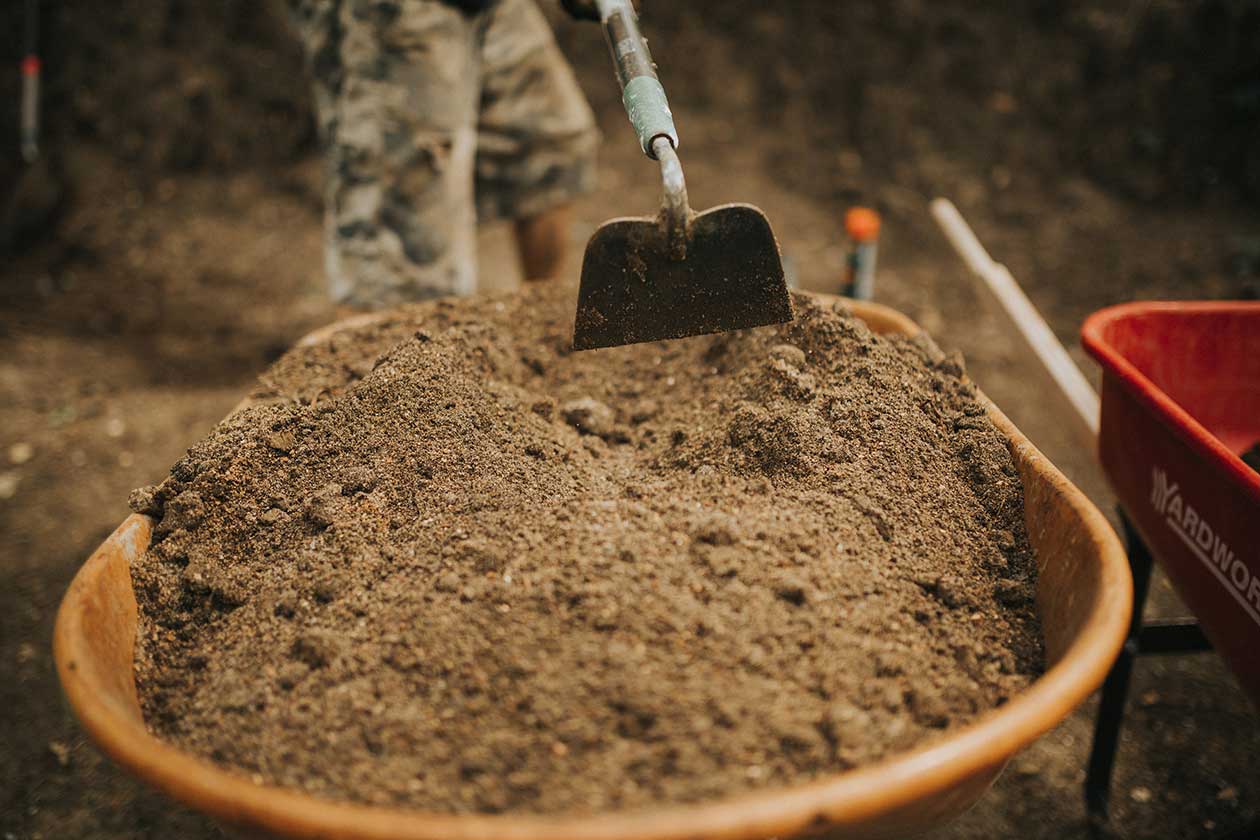 Fully stocked wheelbarrows are transported to the earthbag house.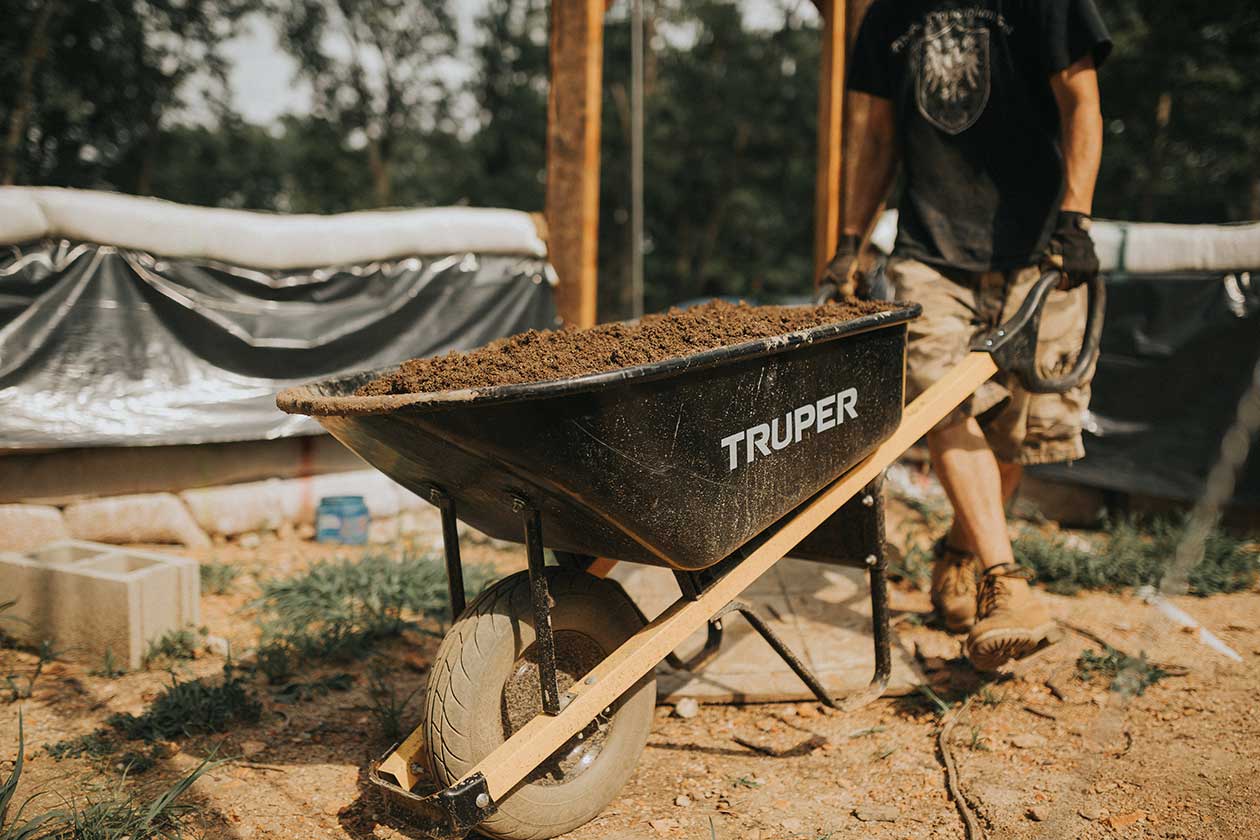 Rolls of polypropylene tubing (sandbag material) are cut to size and sealed on one end.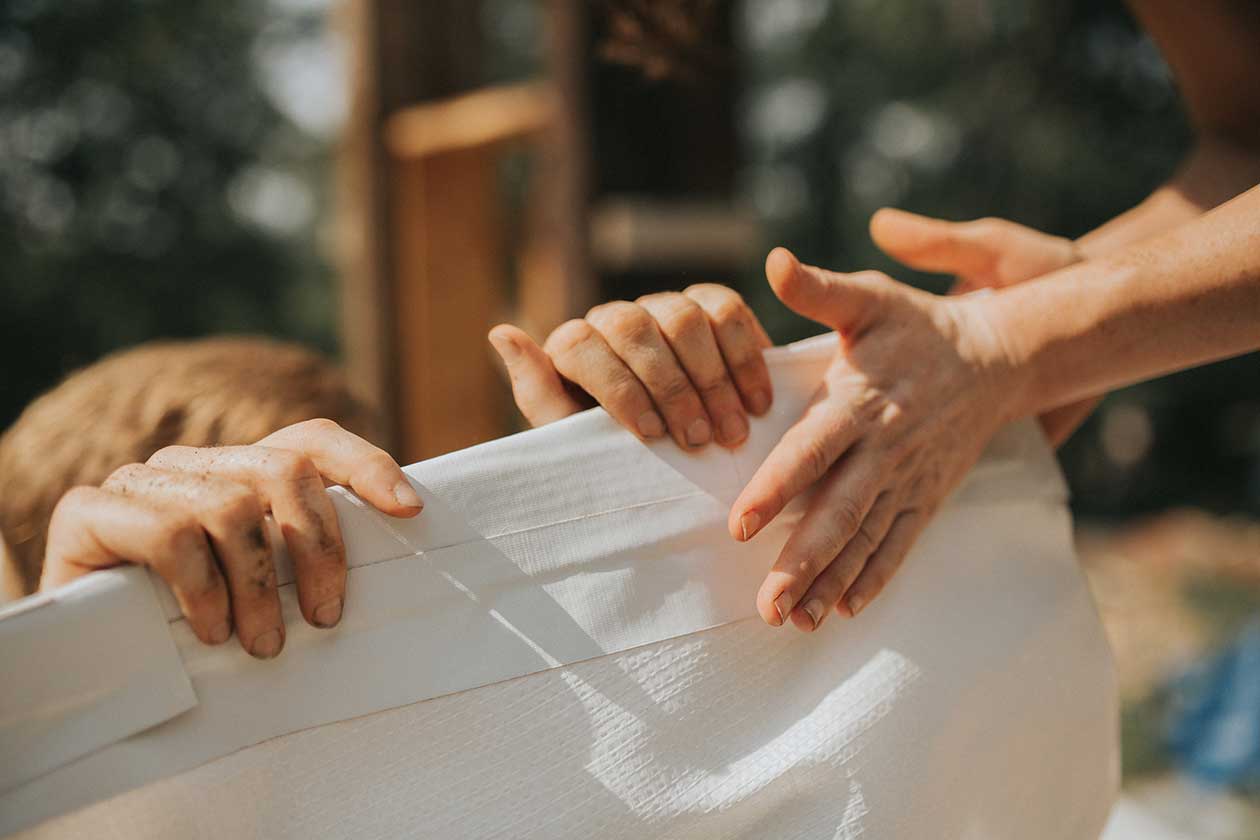 Then we form an assembly line. One person holds the current bag in place while everyone else scoops and dumps adobe.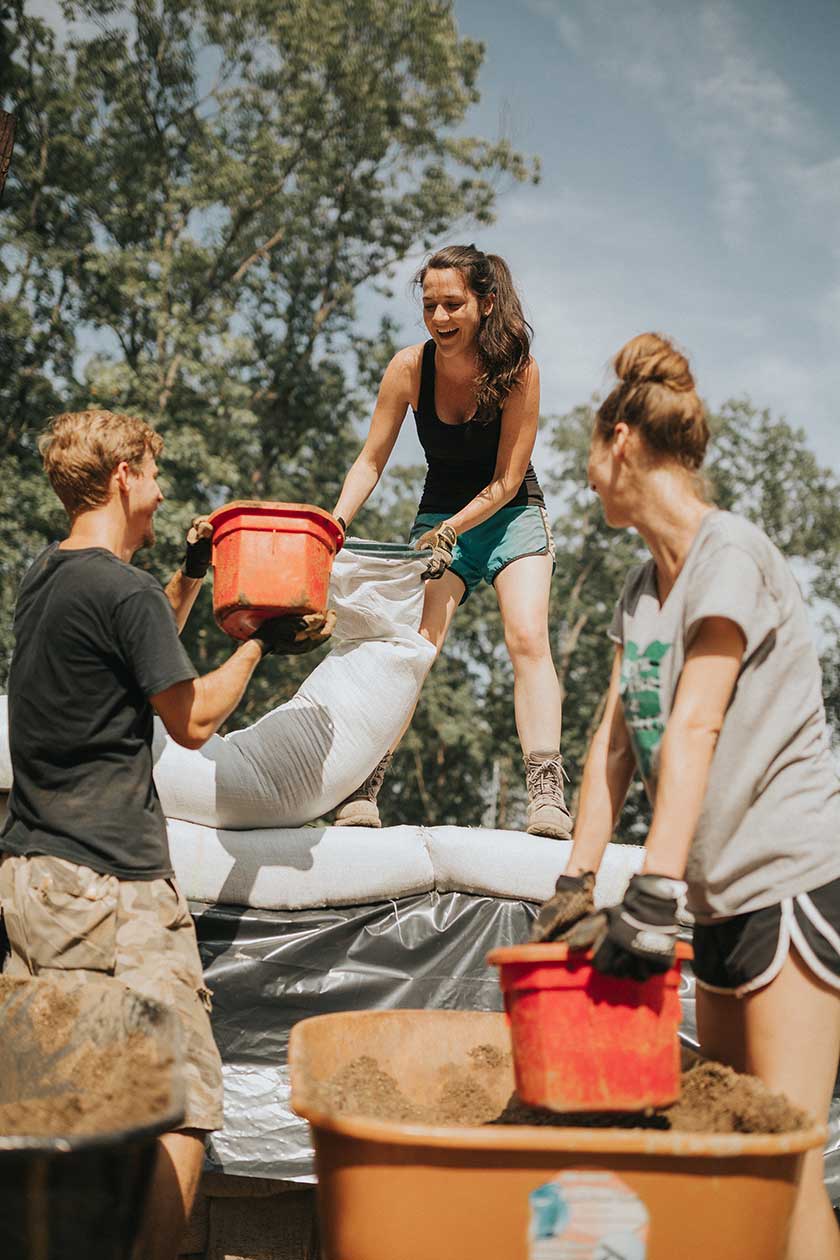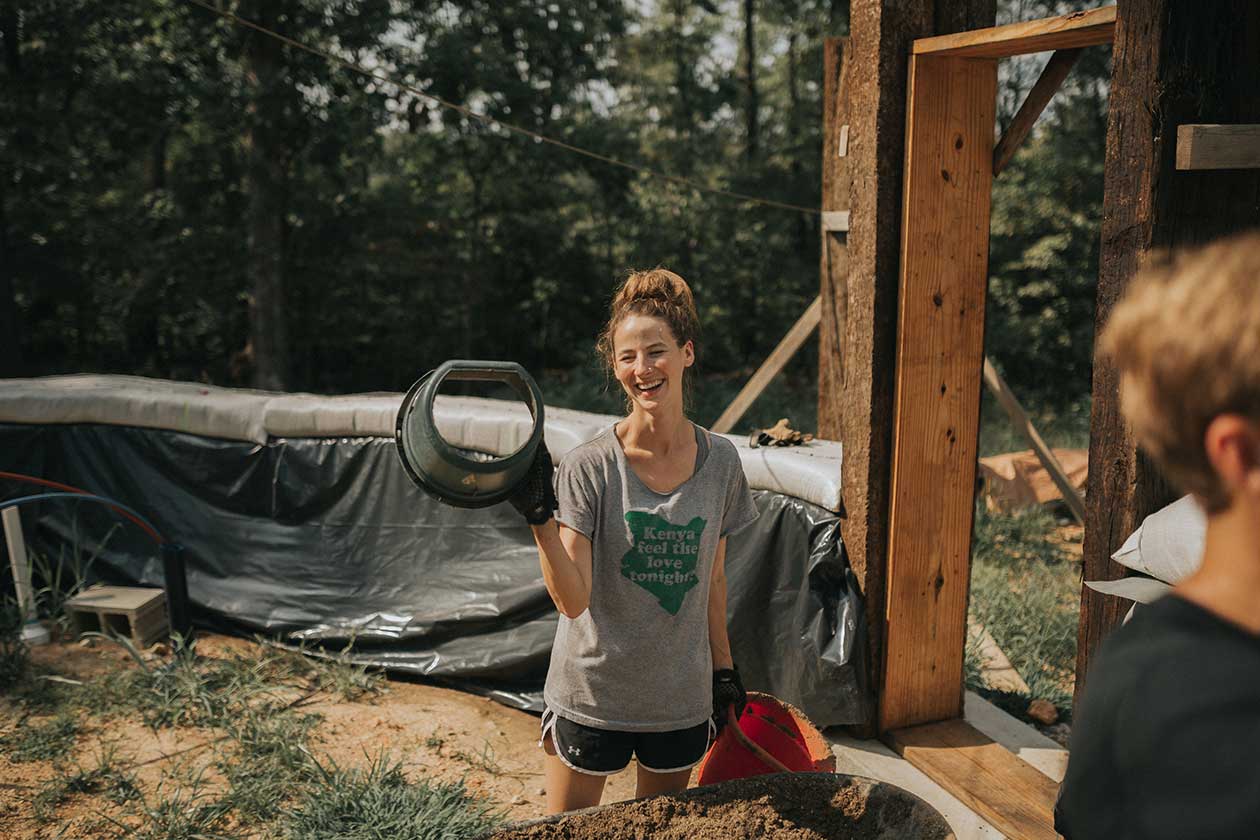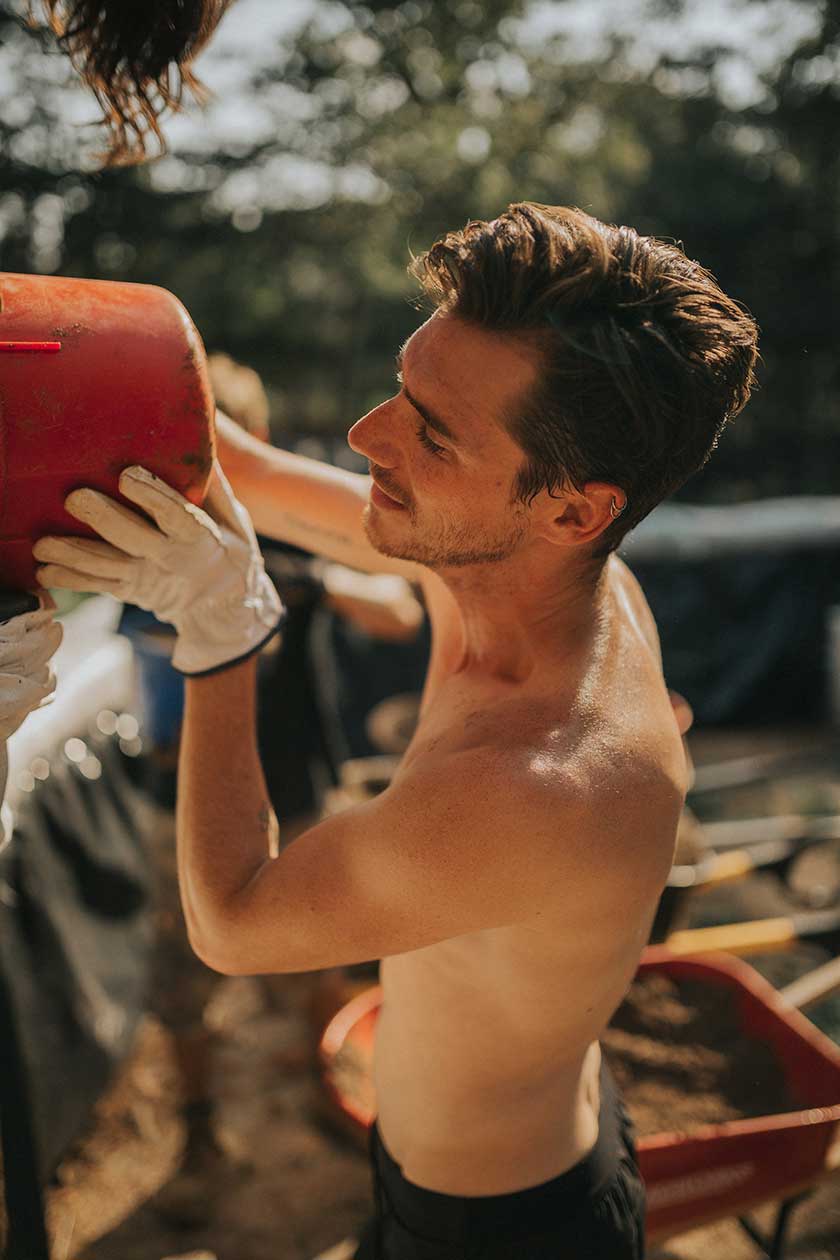 Filled bags are sealed with duct tape then laid into place.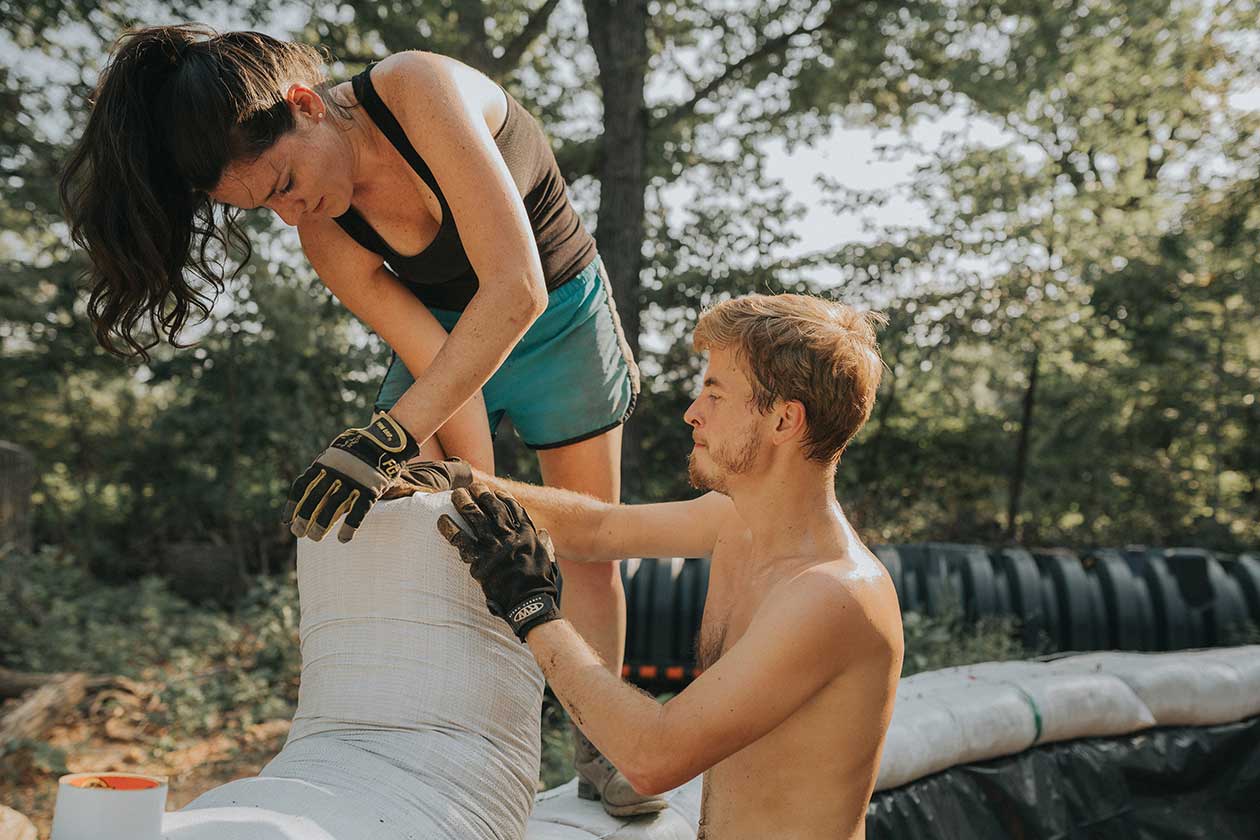 Sometimes it's tricky getting two seals to match up perfectly!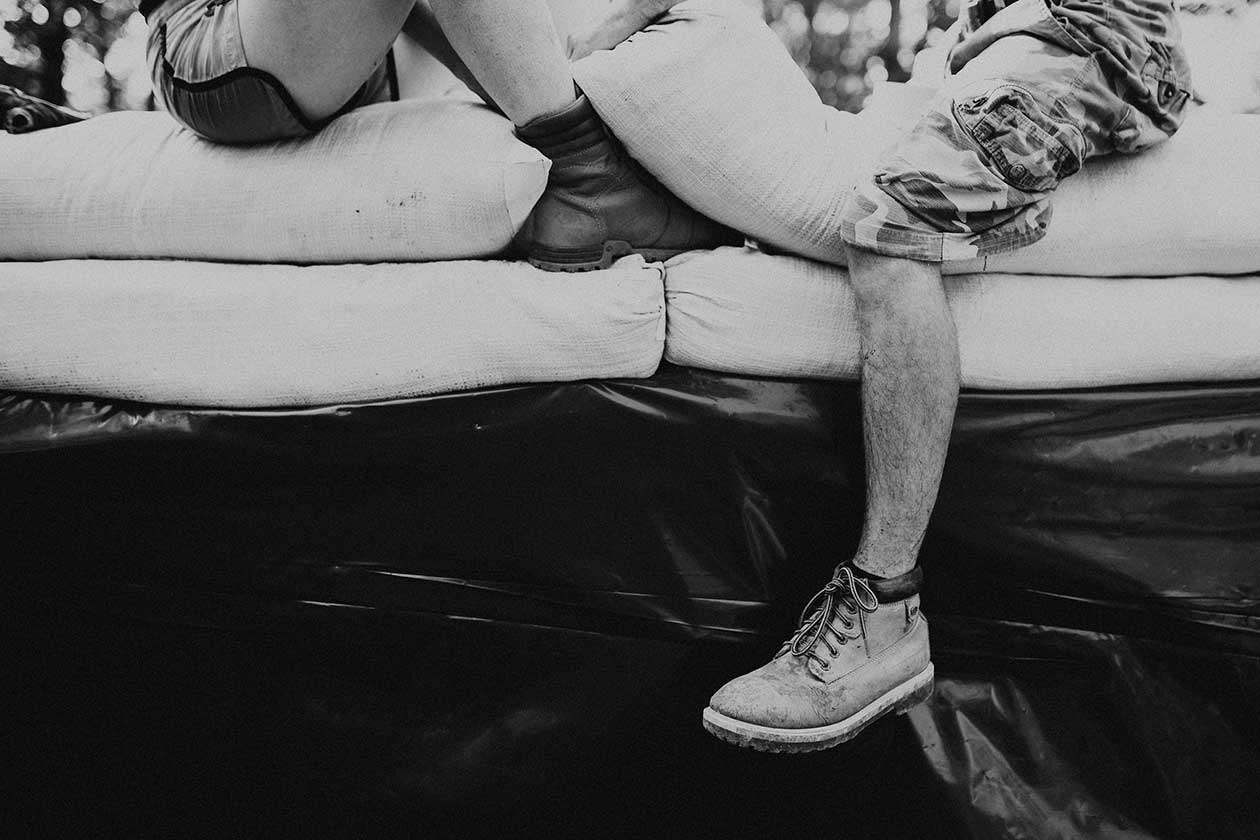 The earthbags are then tamped to compaction.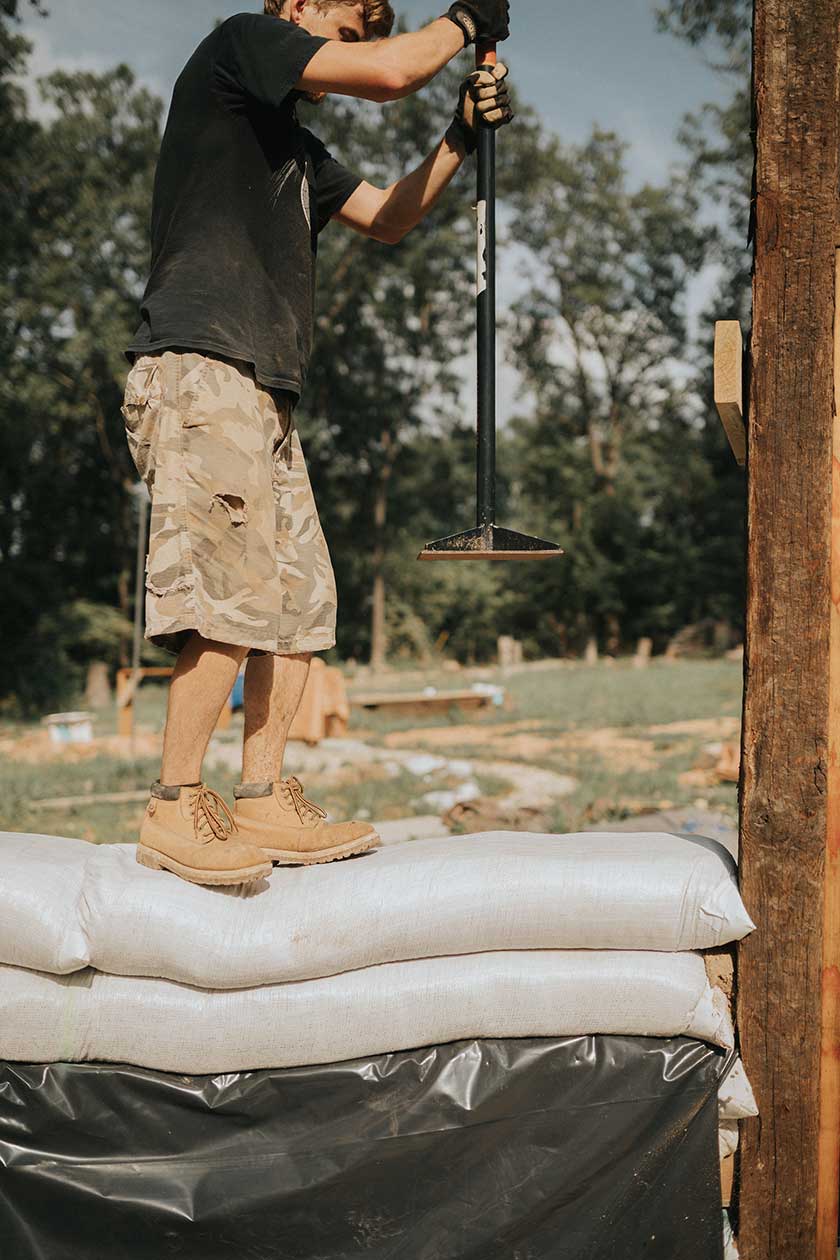 To maintain the circle shape we use a small chain attached to a center pole. The chain's marker indicates the radius of the circle.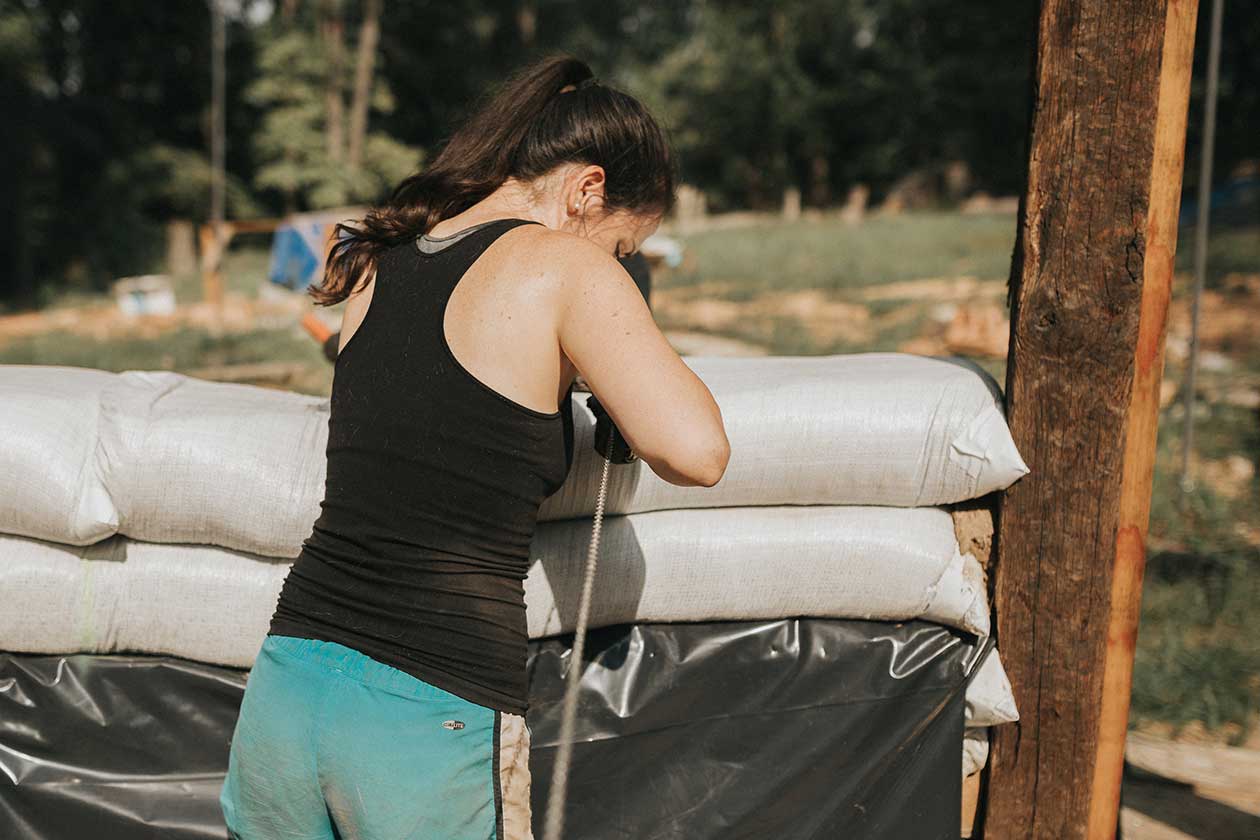 We then cut and place long strips of barbed wire on top of the row. The barbed wire (and occasionally rebar) acts as a mortar that helps bind the rows together.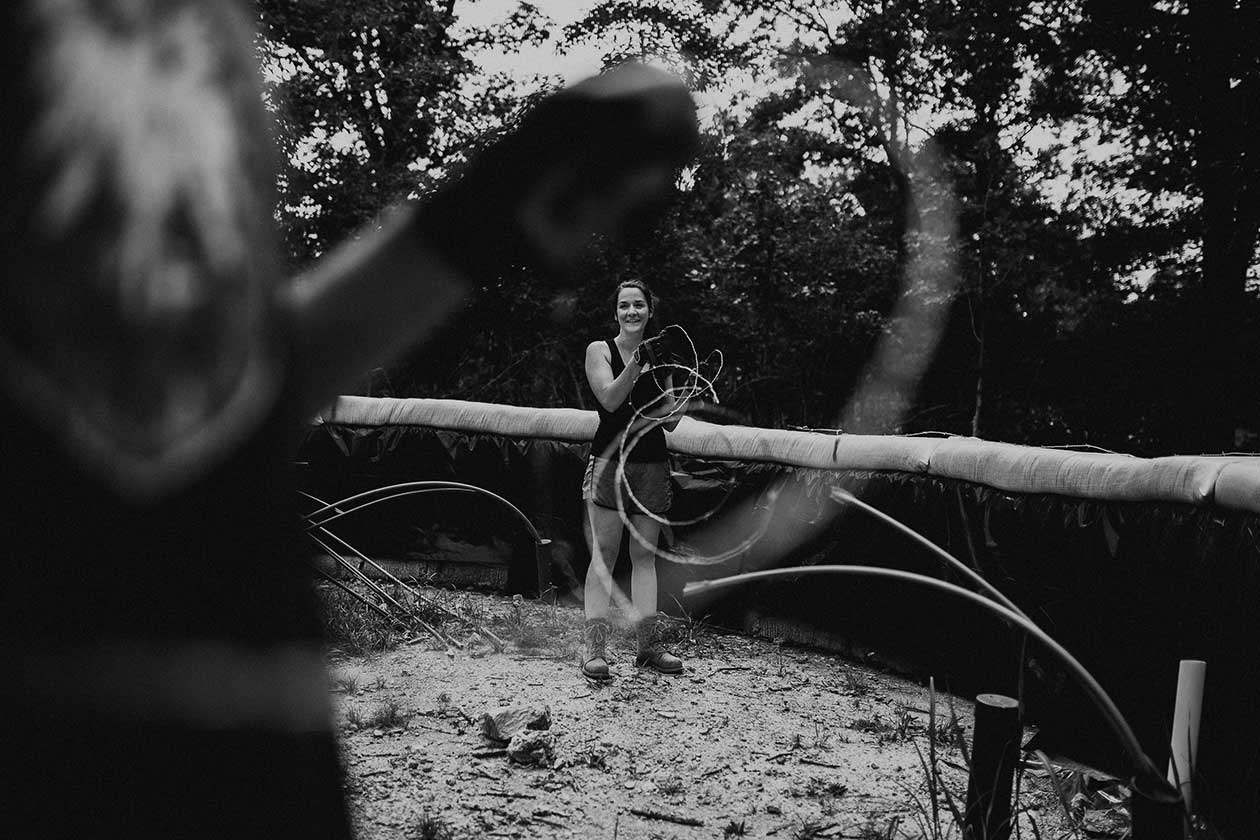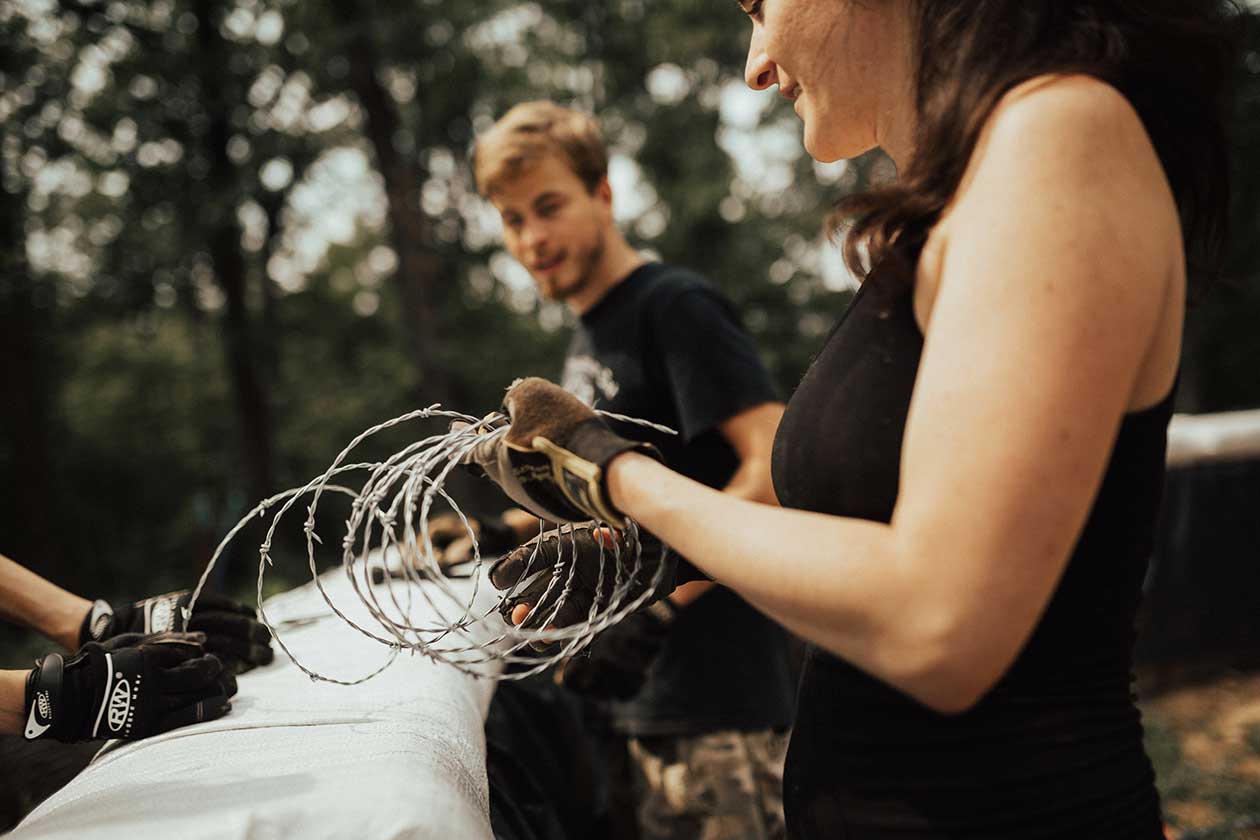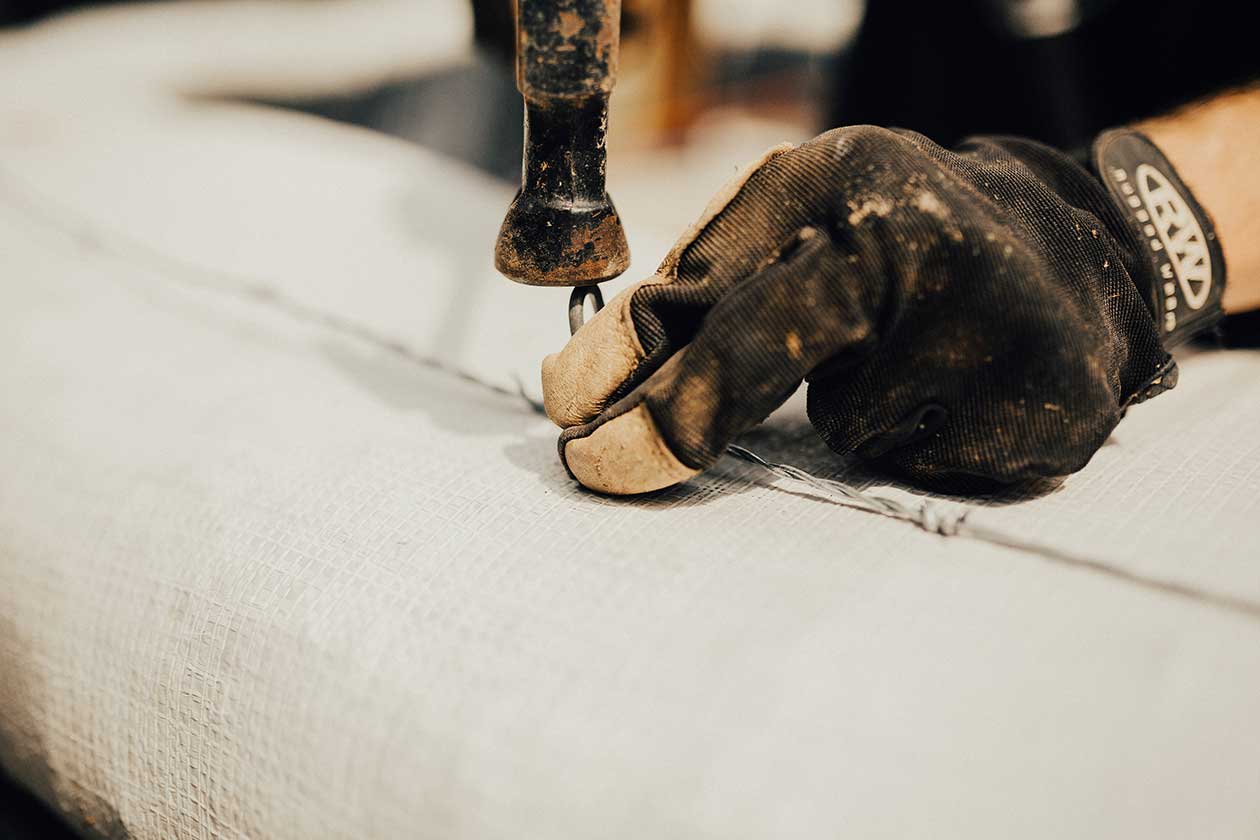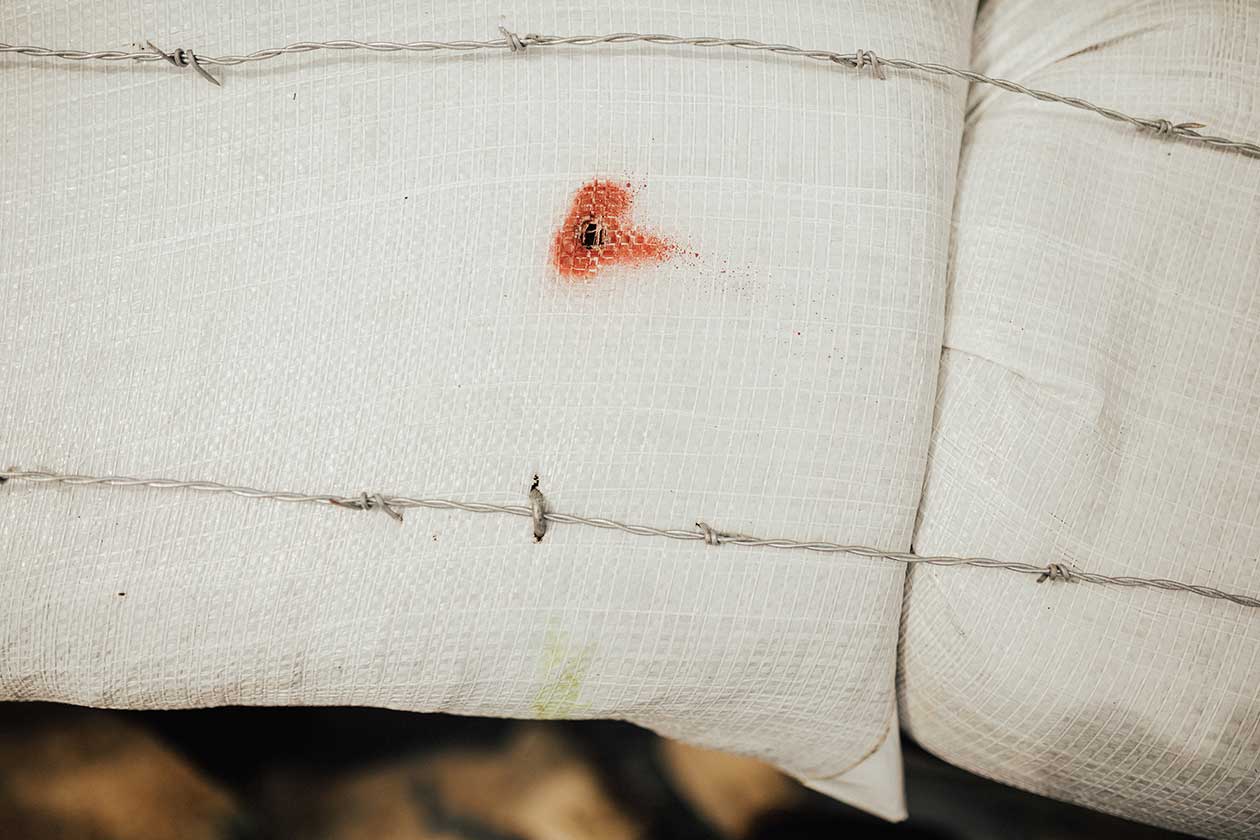 One row at a time we climb!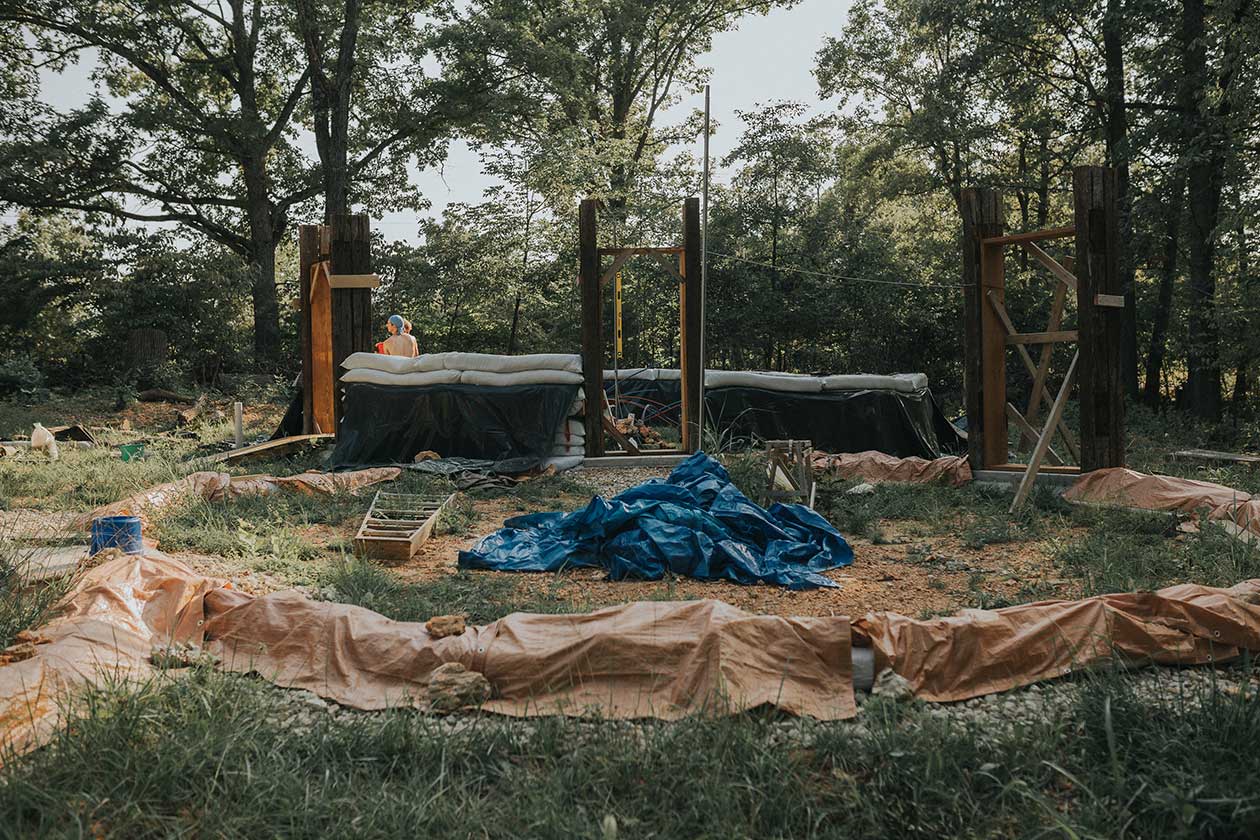 After Tennessee and Collin said farewell it was time to start the window frames. Our buddy Alex arrived and we got to work!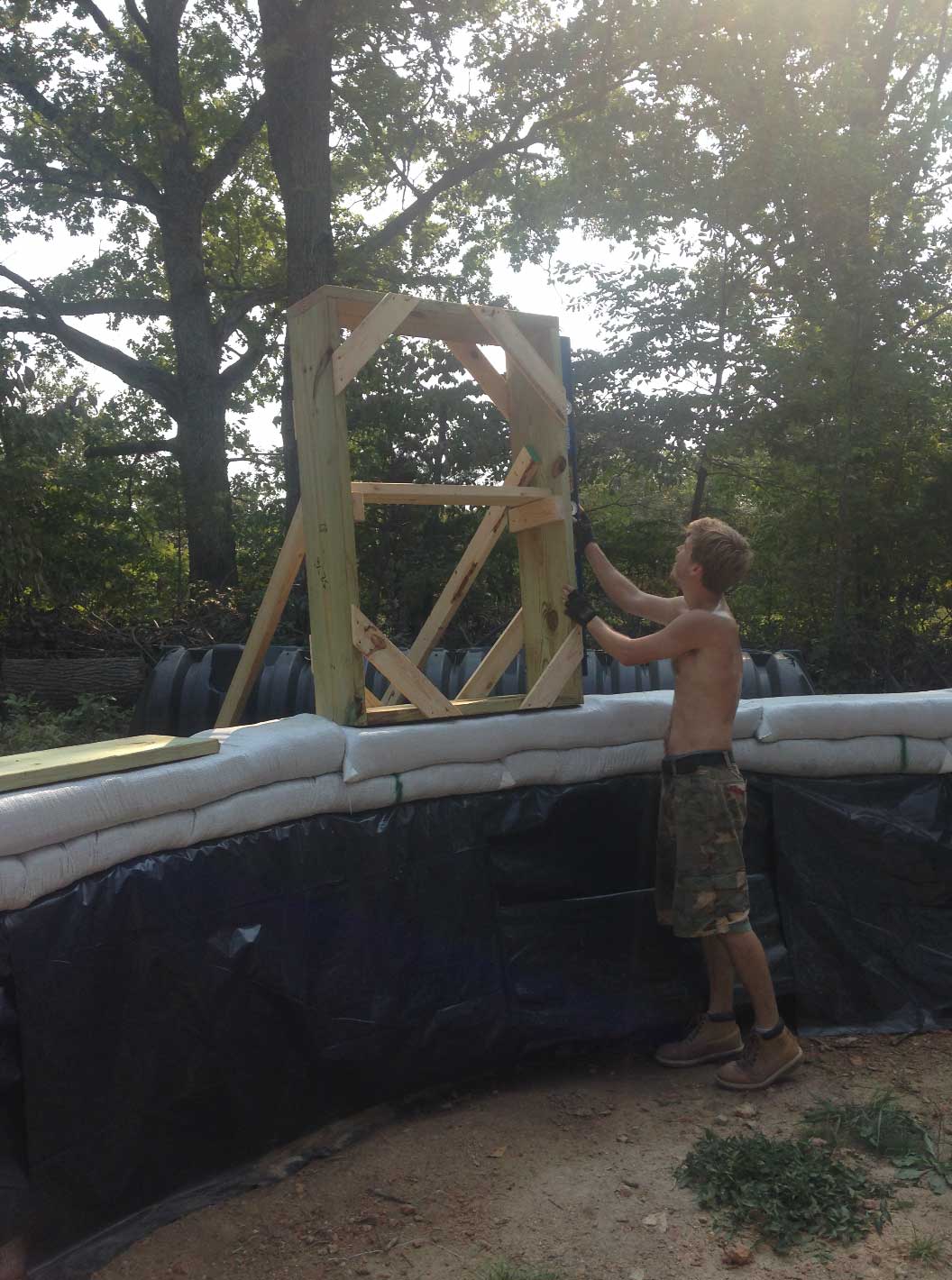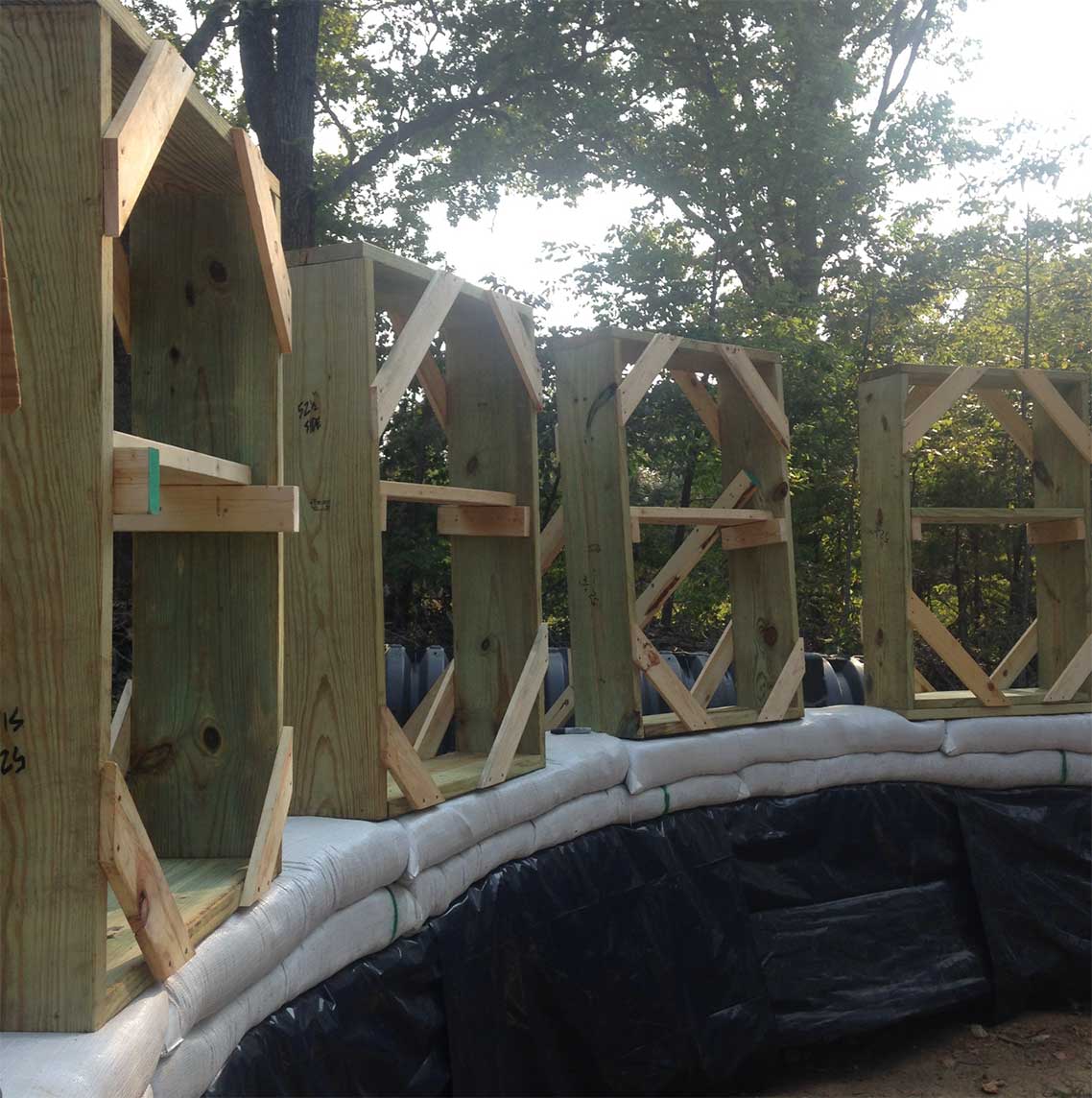 Half way up the walls and going strong! One bucket at a time.

Thanks again to everyone who's helped out and supported us along the way! If you're interested in more frequent updates please know we post regularly on Instagram. (@ozarkpermaculture) If there are other earthbag builders out there who would like to learn from our experience (or would like to share your insights with us), please comment below or on Facebook!
Photos (just the good ones) courtesy of Hauser Photography
Sincerely,
Neal and Elisha