Welcome to our new website! You may have noticed the name change, we've officially consolidated to Ozark Permaculture. There are all sorts of new things to explore – we'll cover everything at the end of this blog post.
Last October we stopped construction on the earthship to shift our focus towards renovating a 20 year old camper. With subzero temperatures approaching fast it was a race against time. With any luck we'd be moved in by Christmas.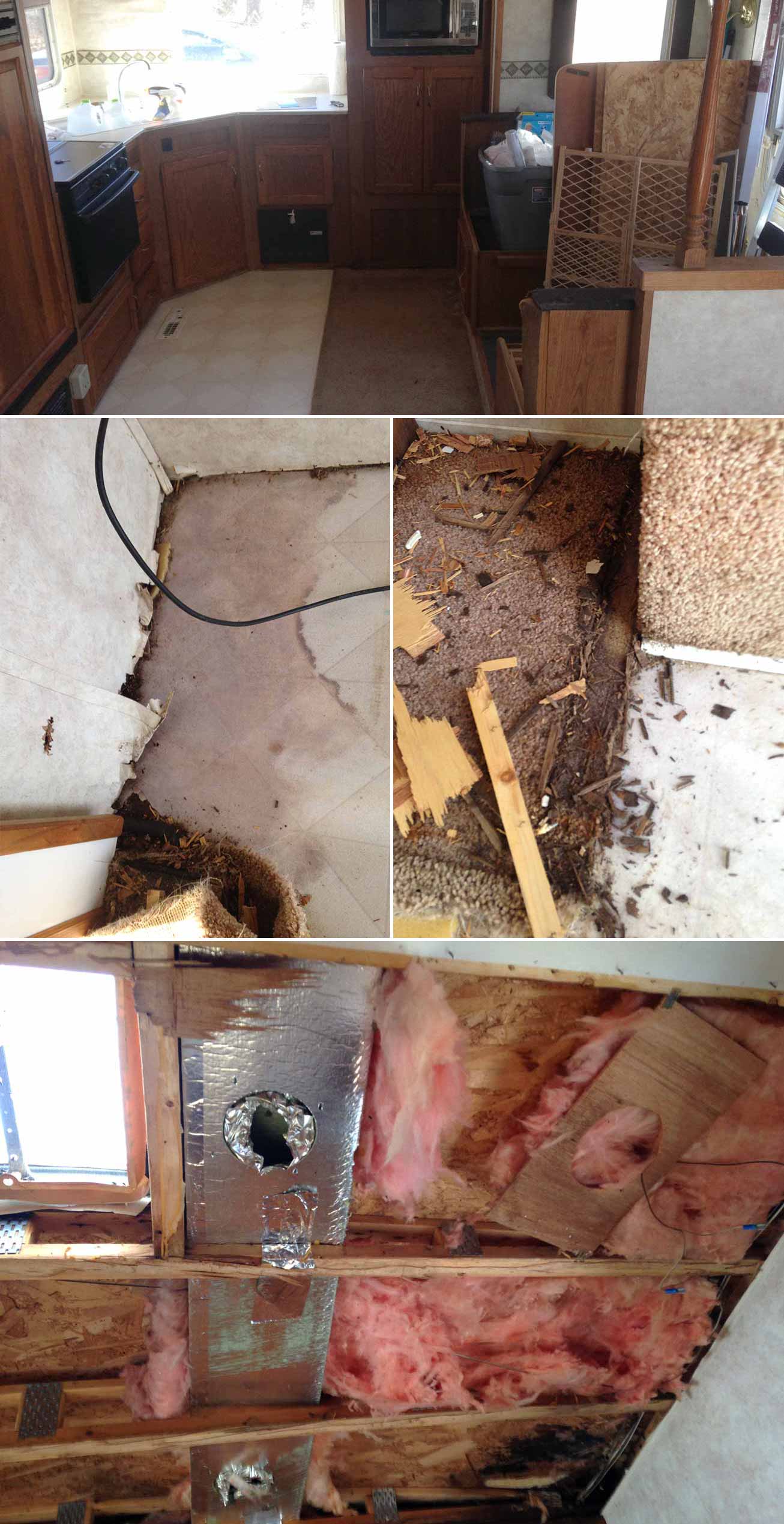 Luckily we had a head start last year and received lots of help from our family. Leaky roof, rotten walls, moldy floors, pest infestation, busted plumbing, gnarly walls… It ended up being a much larger can-of-worms (or maybe flies?) than we anticipated.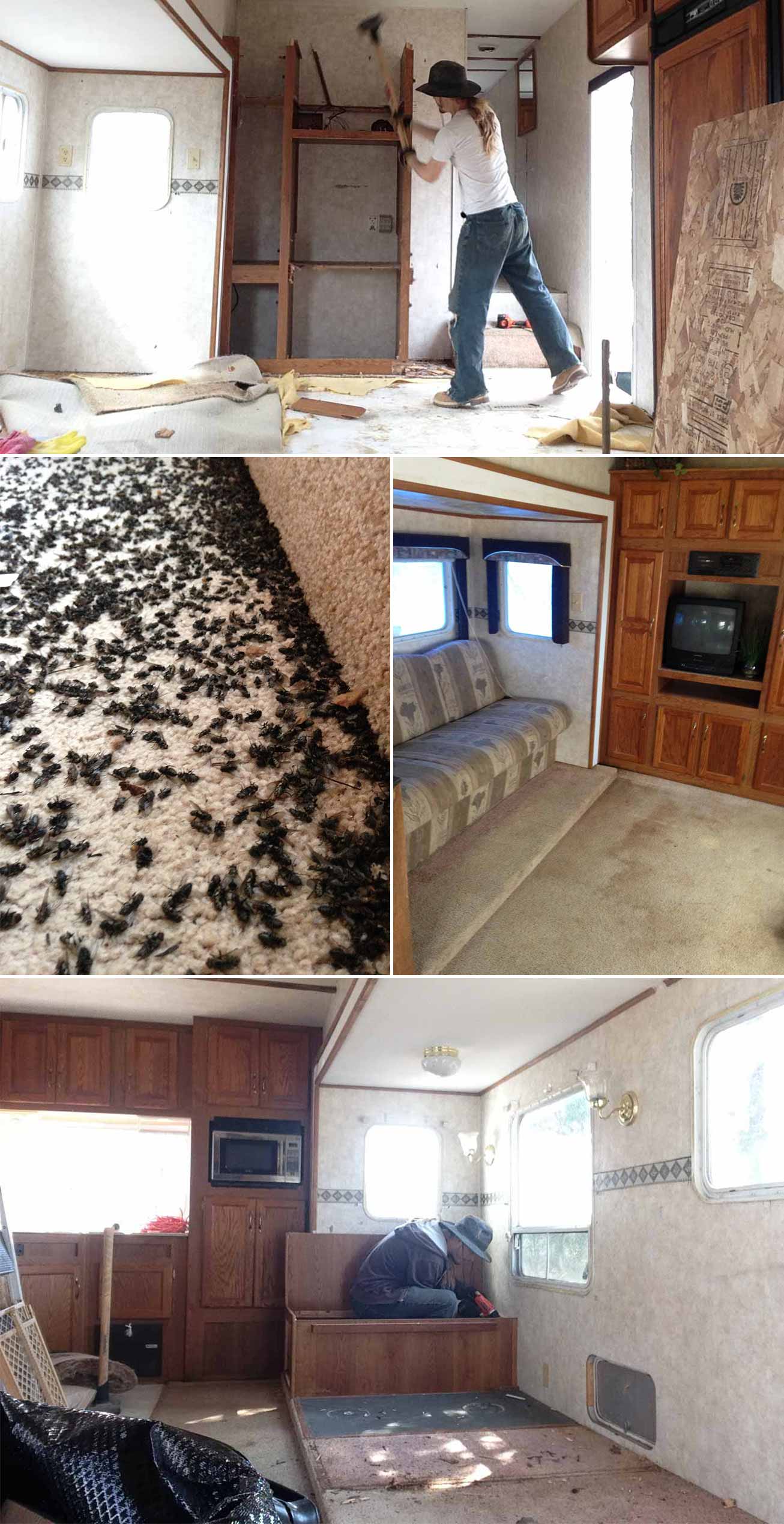 Multiple attempts to patch the camper roof were unsuccessful so we decided to build a permanent roof structure. With our off-grid water ambitions, it seemed like the best path forward. Our neighbors led the charge and quickly taught us how.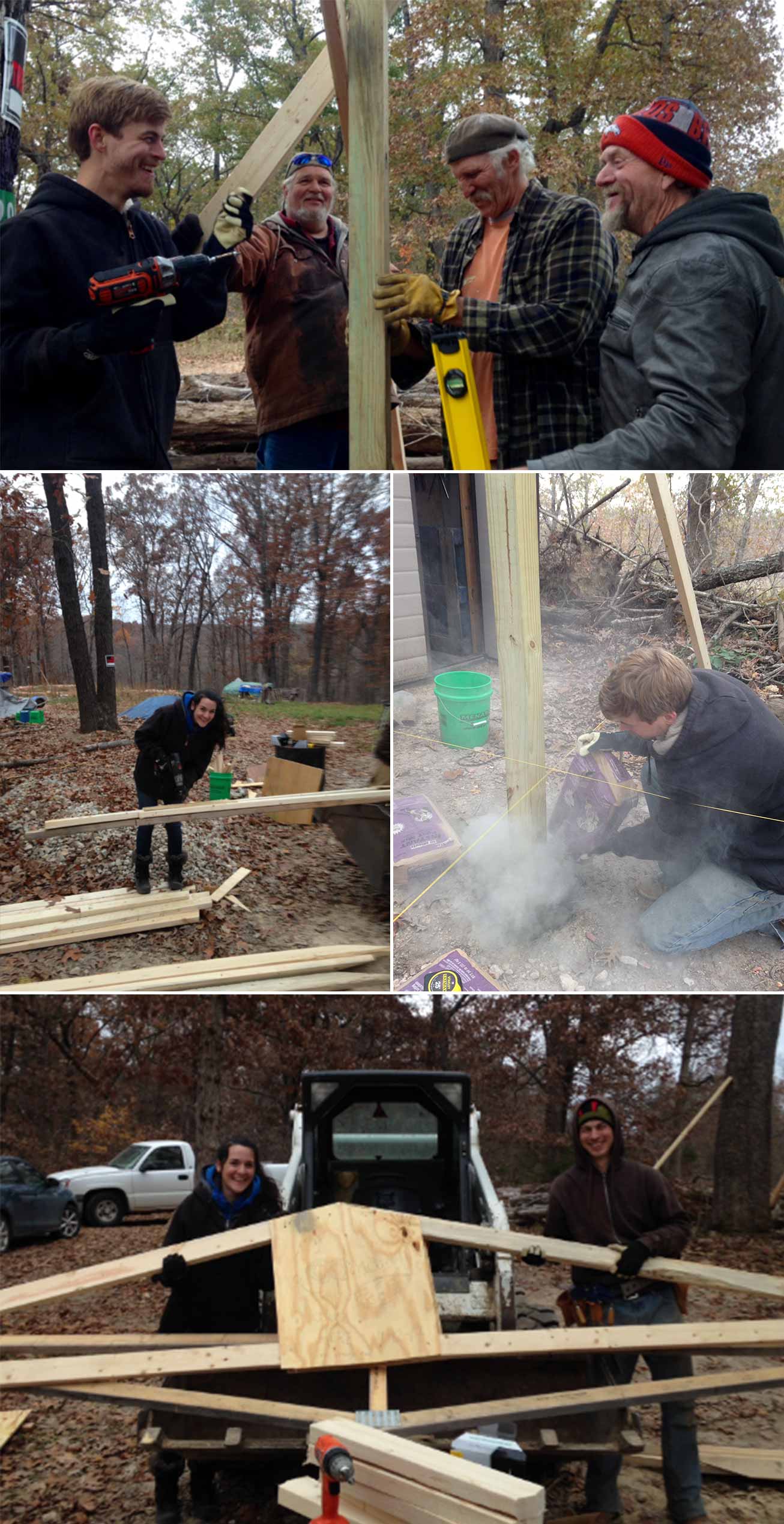 Everyone pitched in: Neal and his brother Tyler worked up high while Elisha and the neighbors assembled the trusses. Jim brought in a skidsteer to hoist us up – much easier than trying to balance on ladders!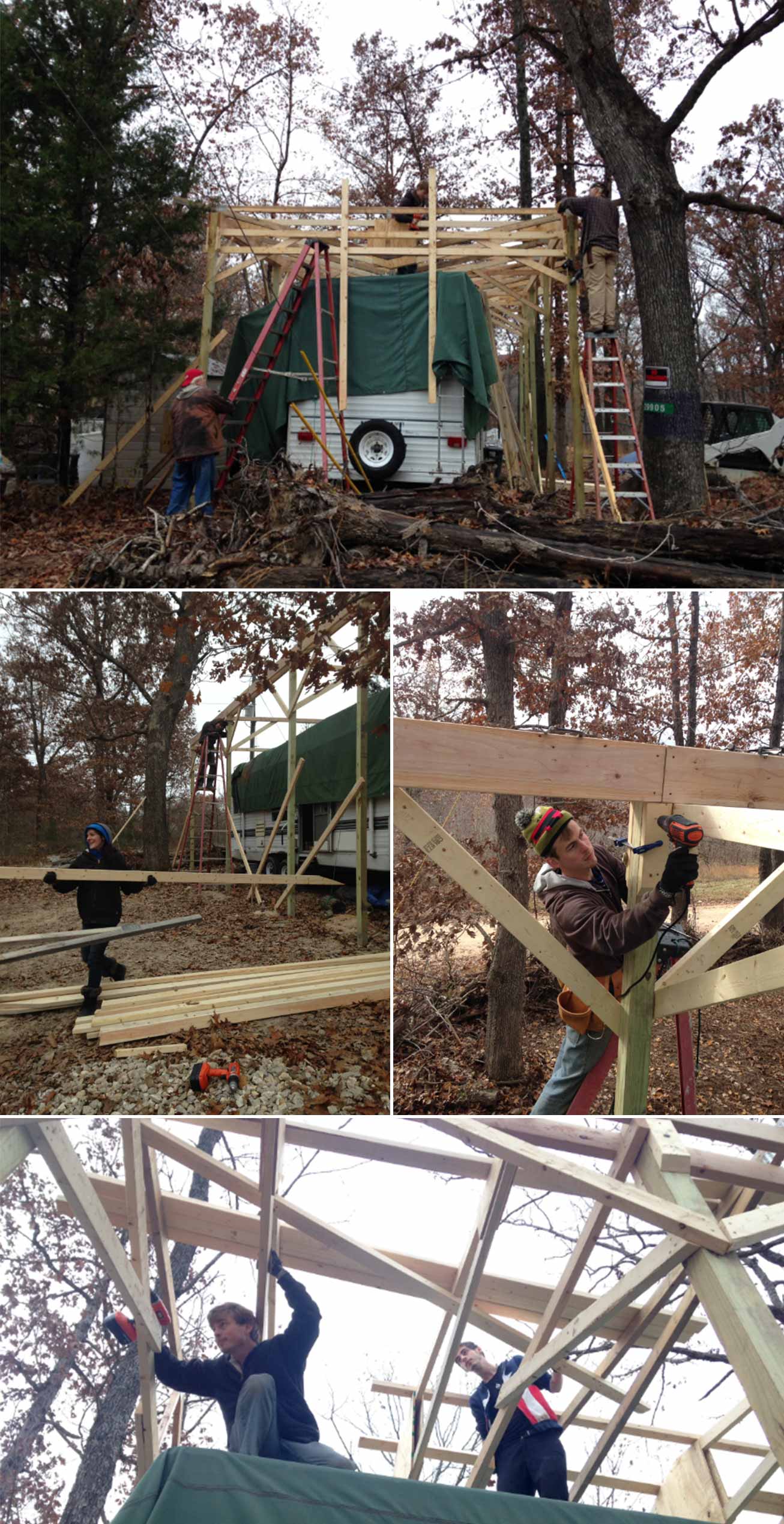 It took two-and-a-half months to complete. The experience was crucial – just in time before we start building the earthship roof later this year.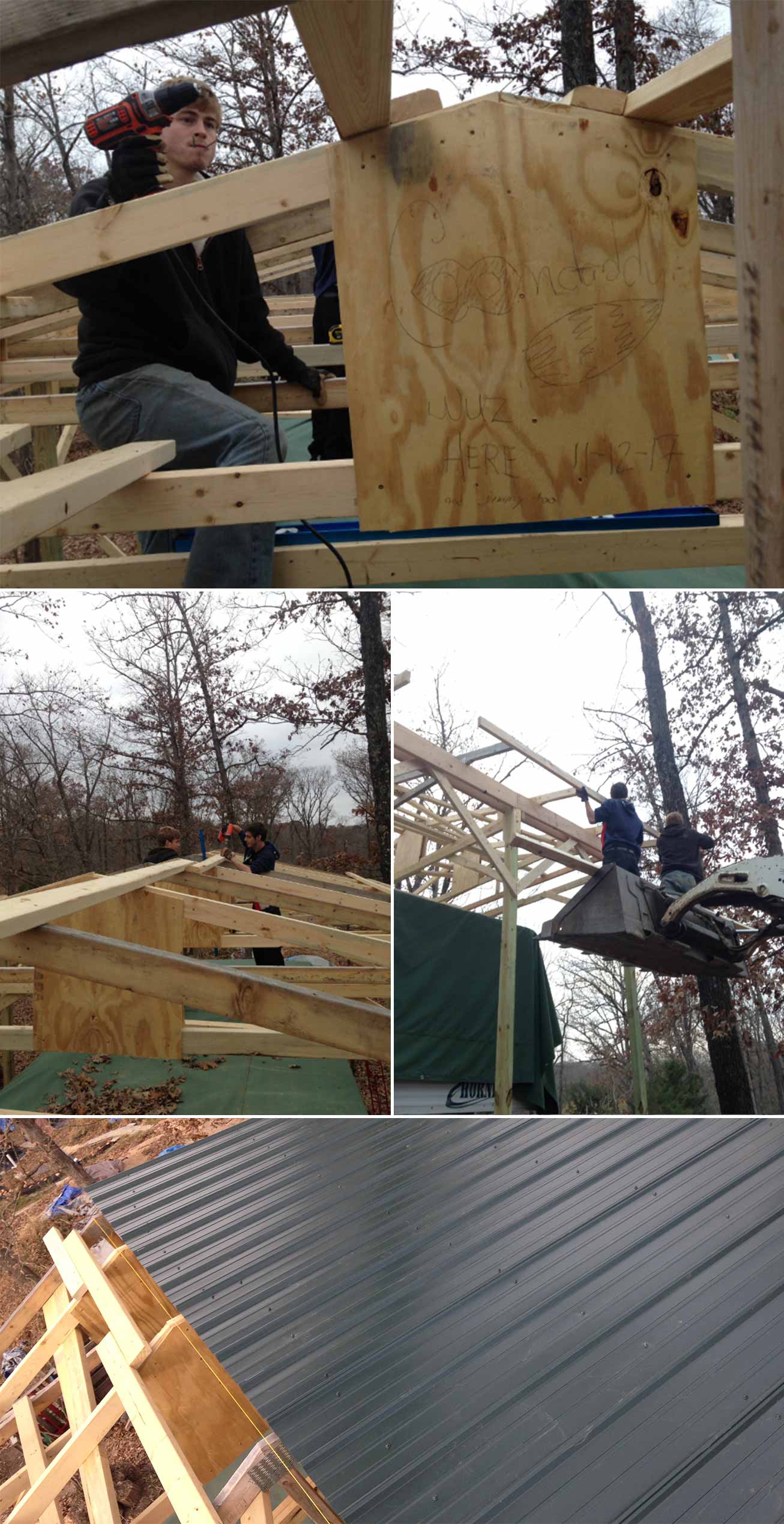 From uninhabitable camper to cozy tiny house, we completed the renovations and moved in before the new year, a Christmas miracle! It's an incredible feeling to be here now, free from the 2 hour round-trip commute to our property. Best of all, for the first time in our adult lives, we are living rent/mortgage free.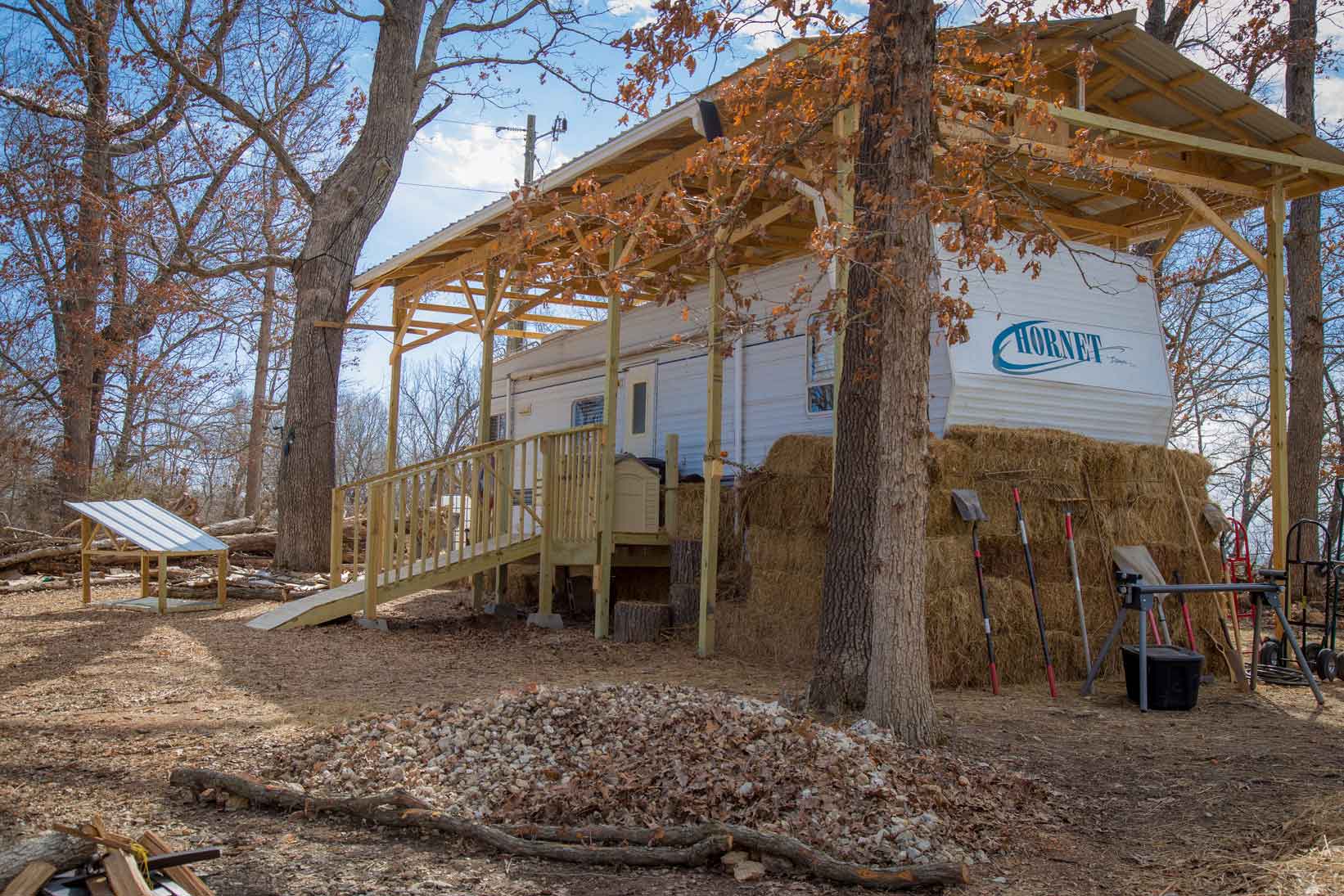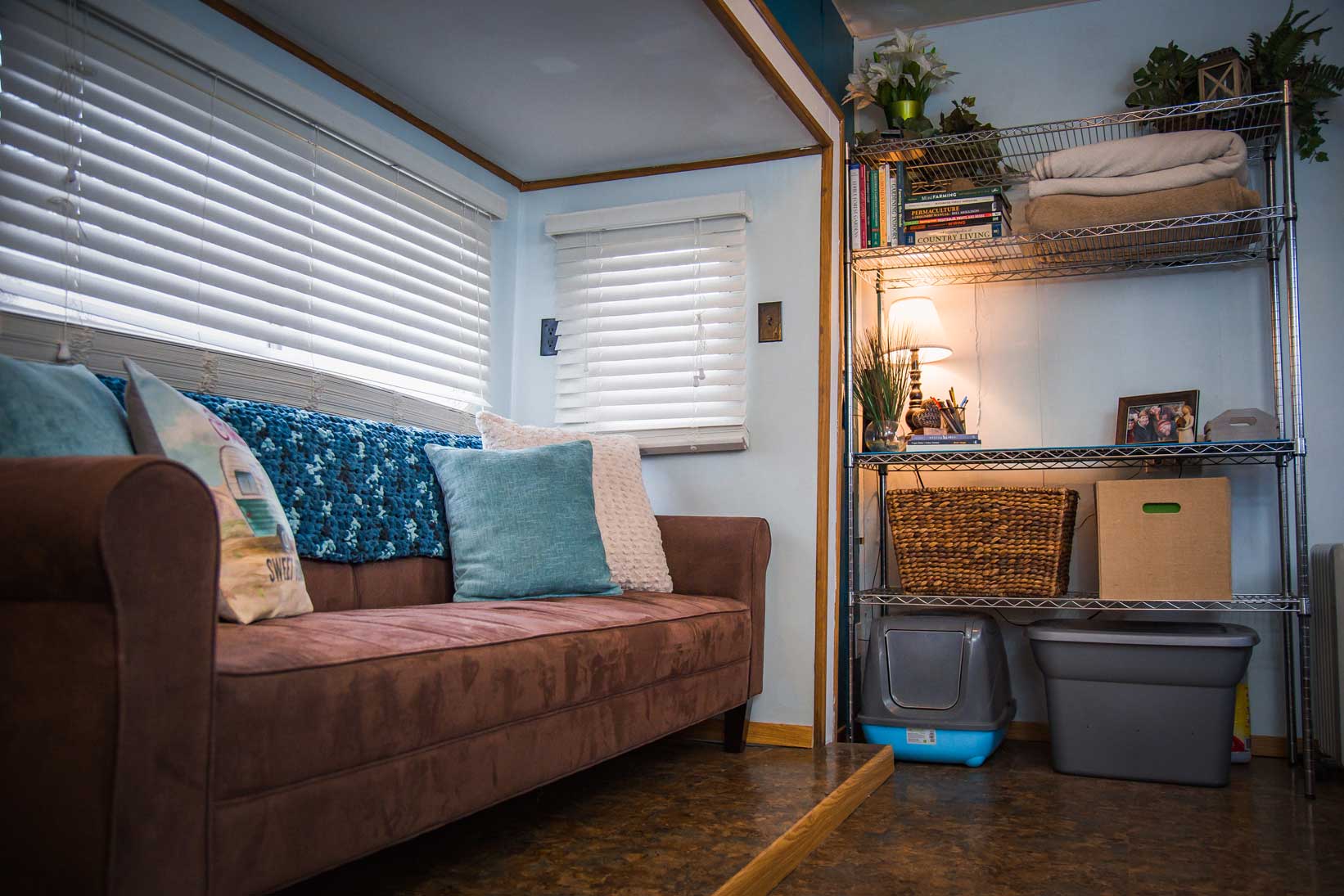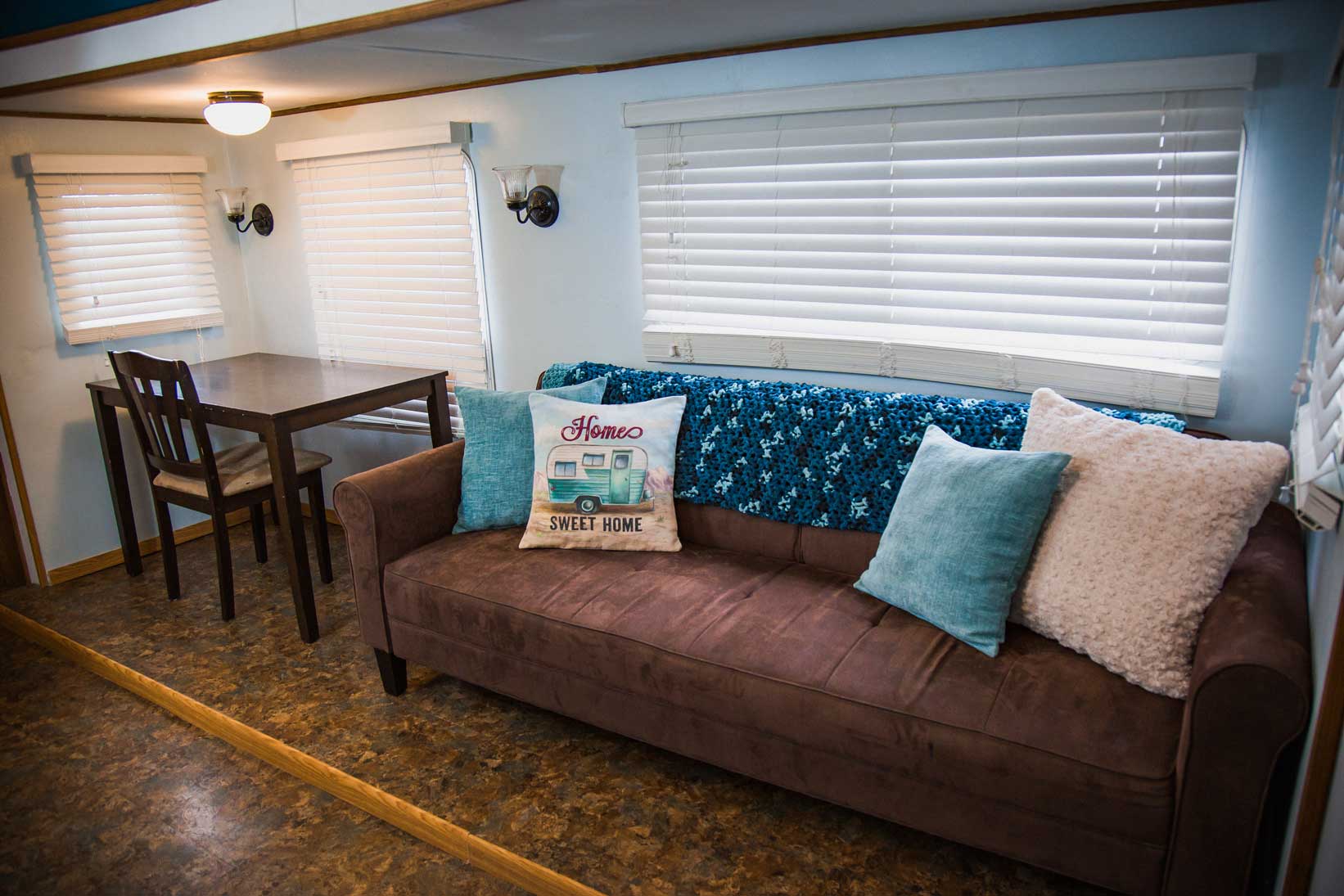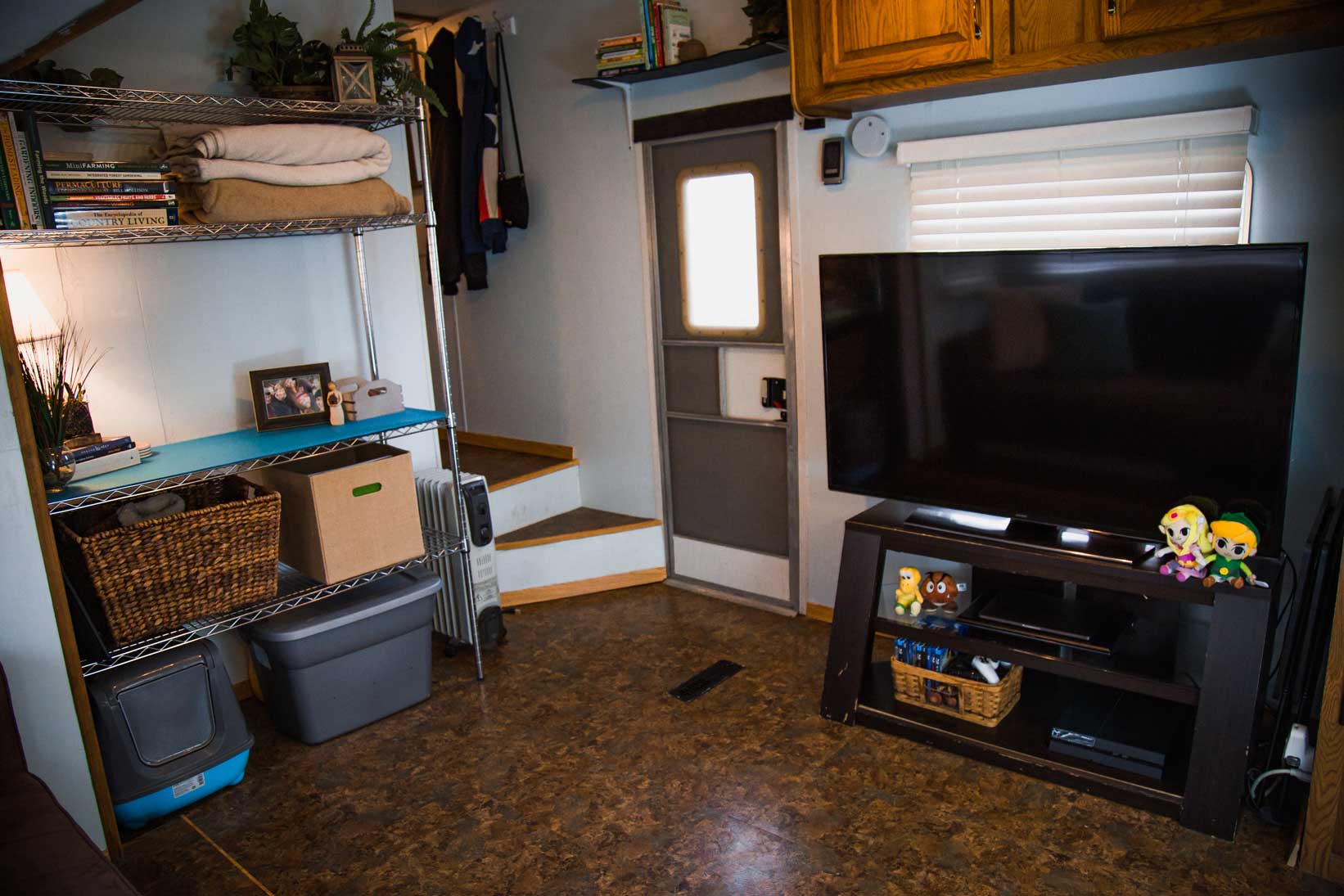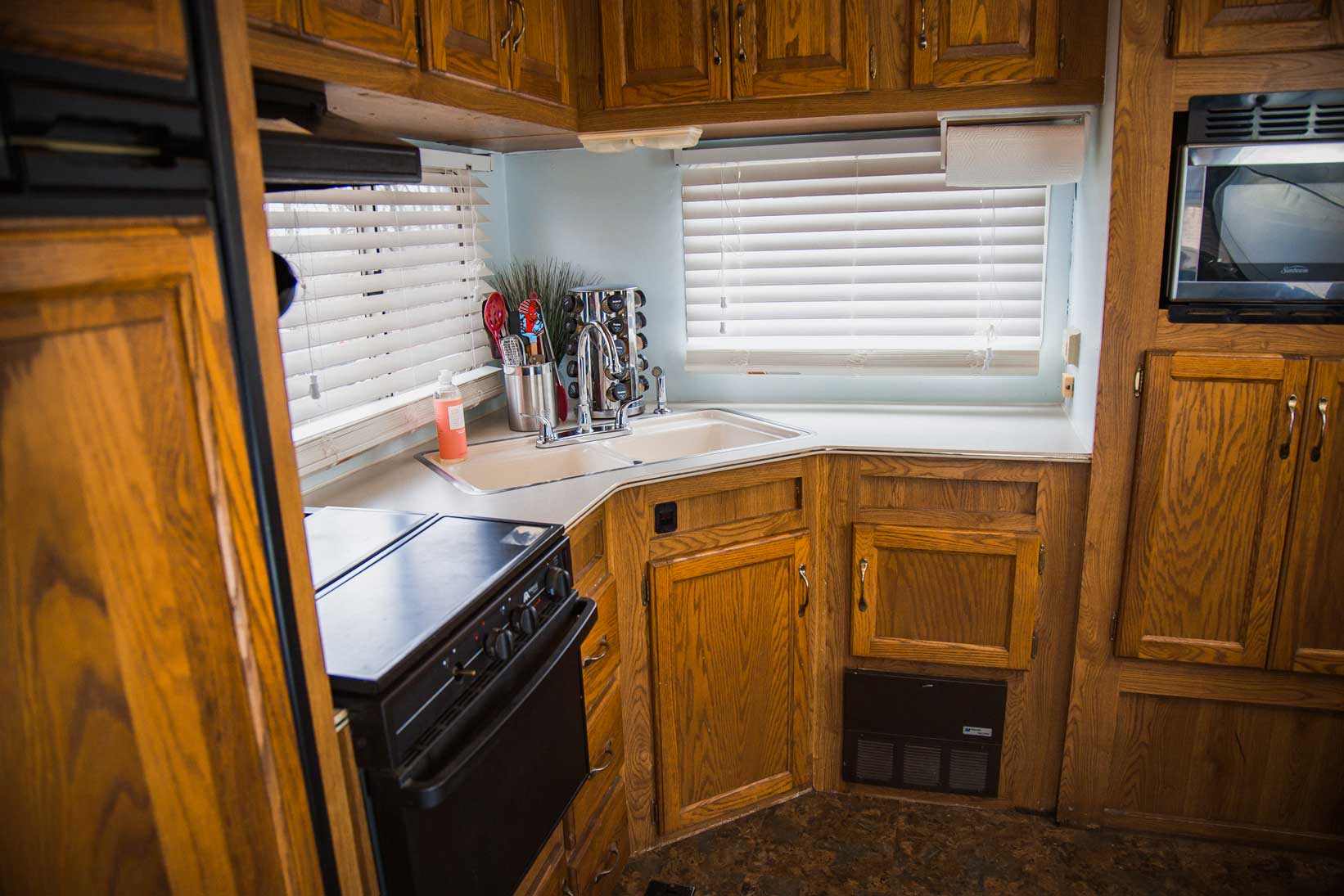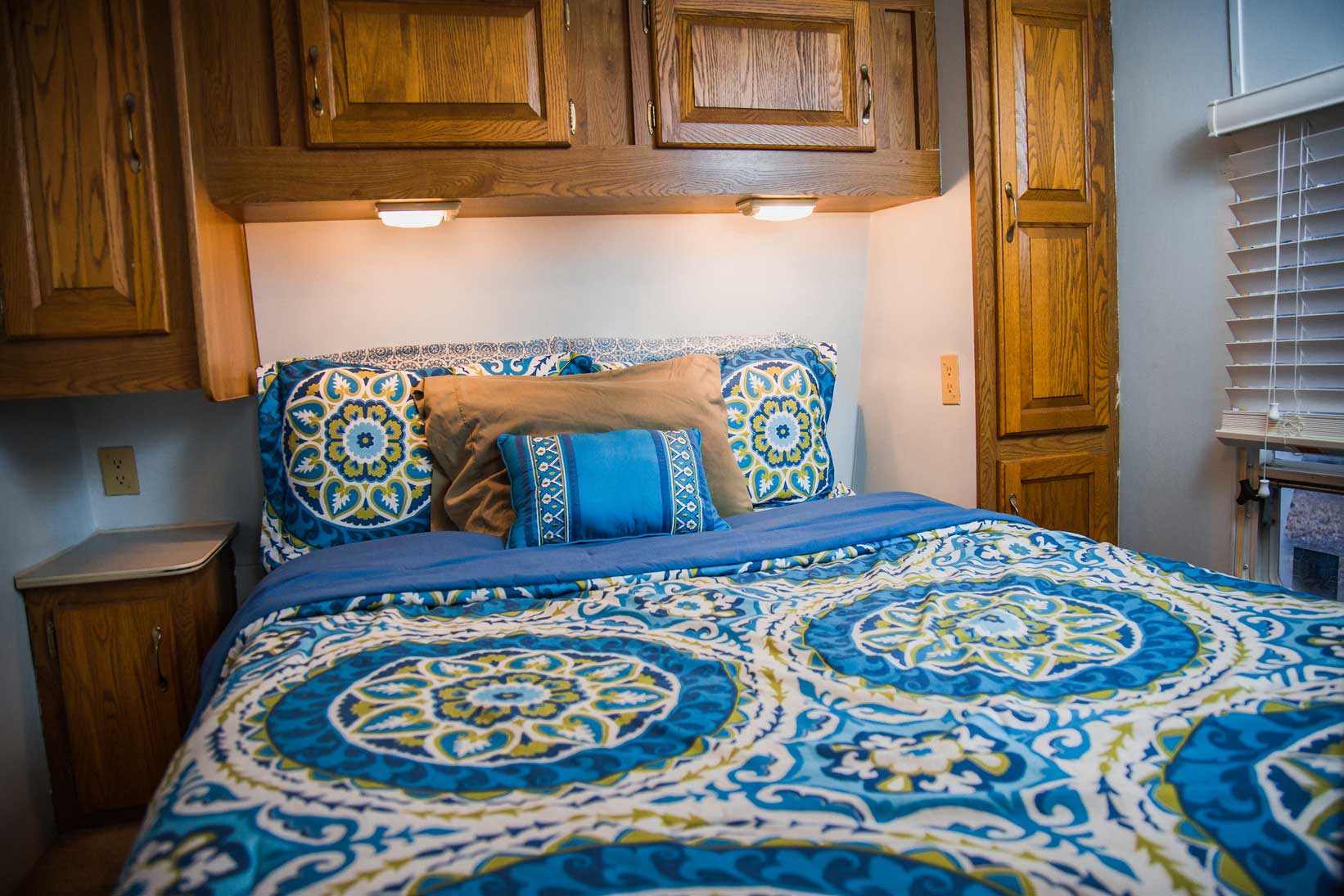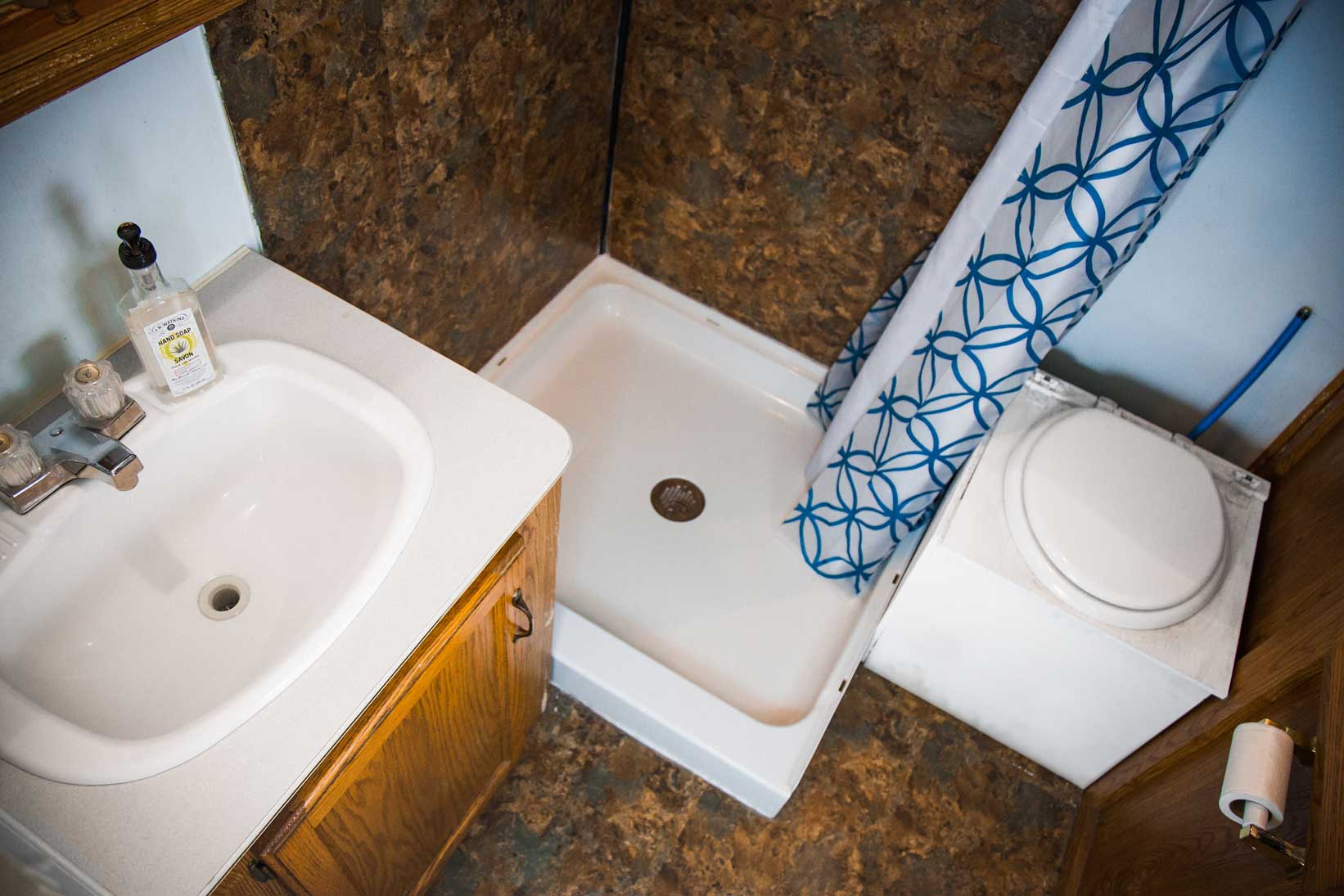 If you've been following along since the beginning you may remember the water filtration system Neal built in 2015. Well, it's been upgraded to a new and improved version! Now that it's integrated with our camper we got free, off-grid water without any toxic chemicals!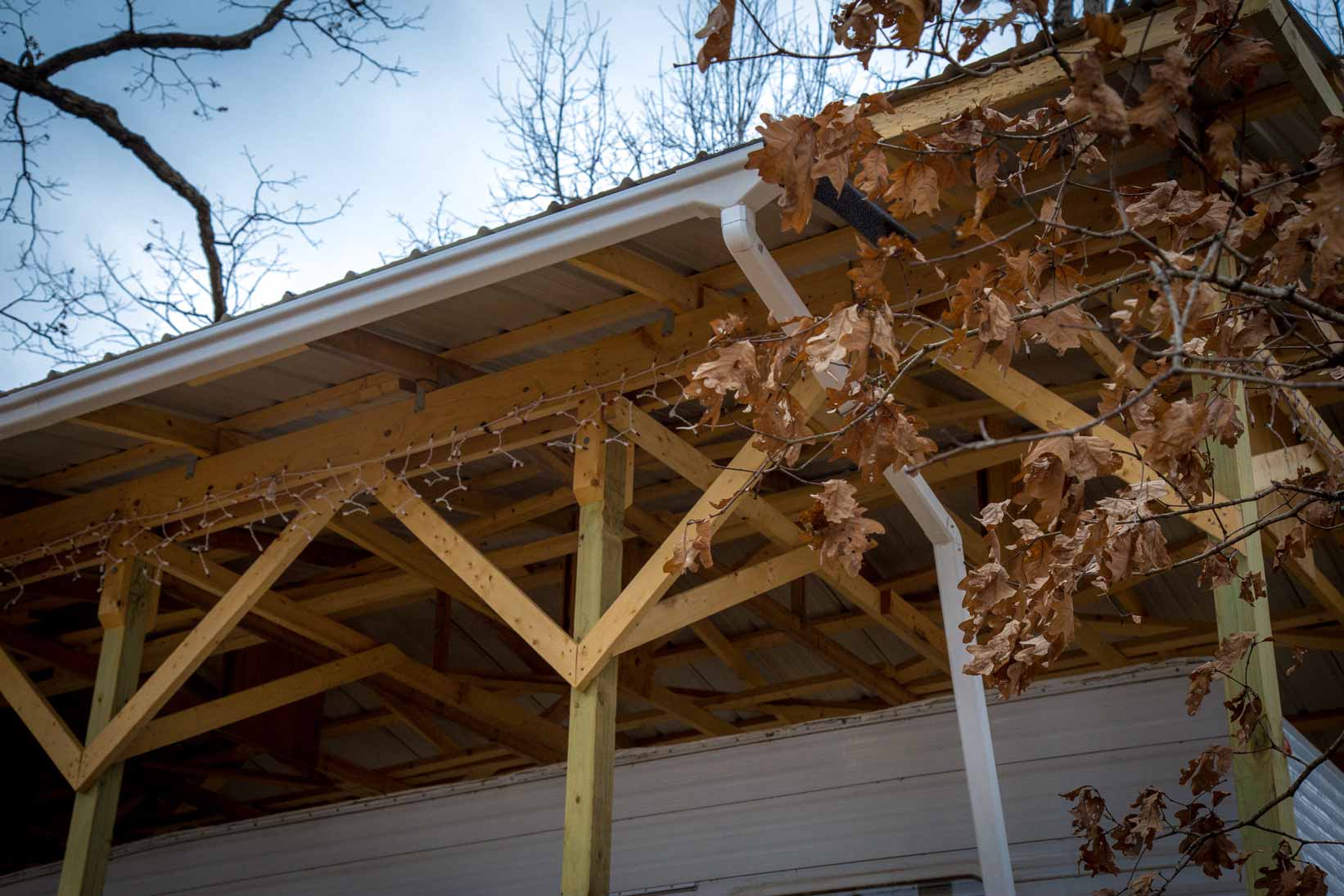 Neal's parents recently moved into their dream house in South Carolina and are settling into retirement. They had a trailer-load of pristine lumber left over from their build and, lucky for us, towed it all the way here to Missouri.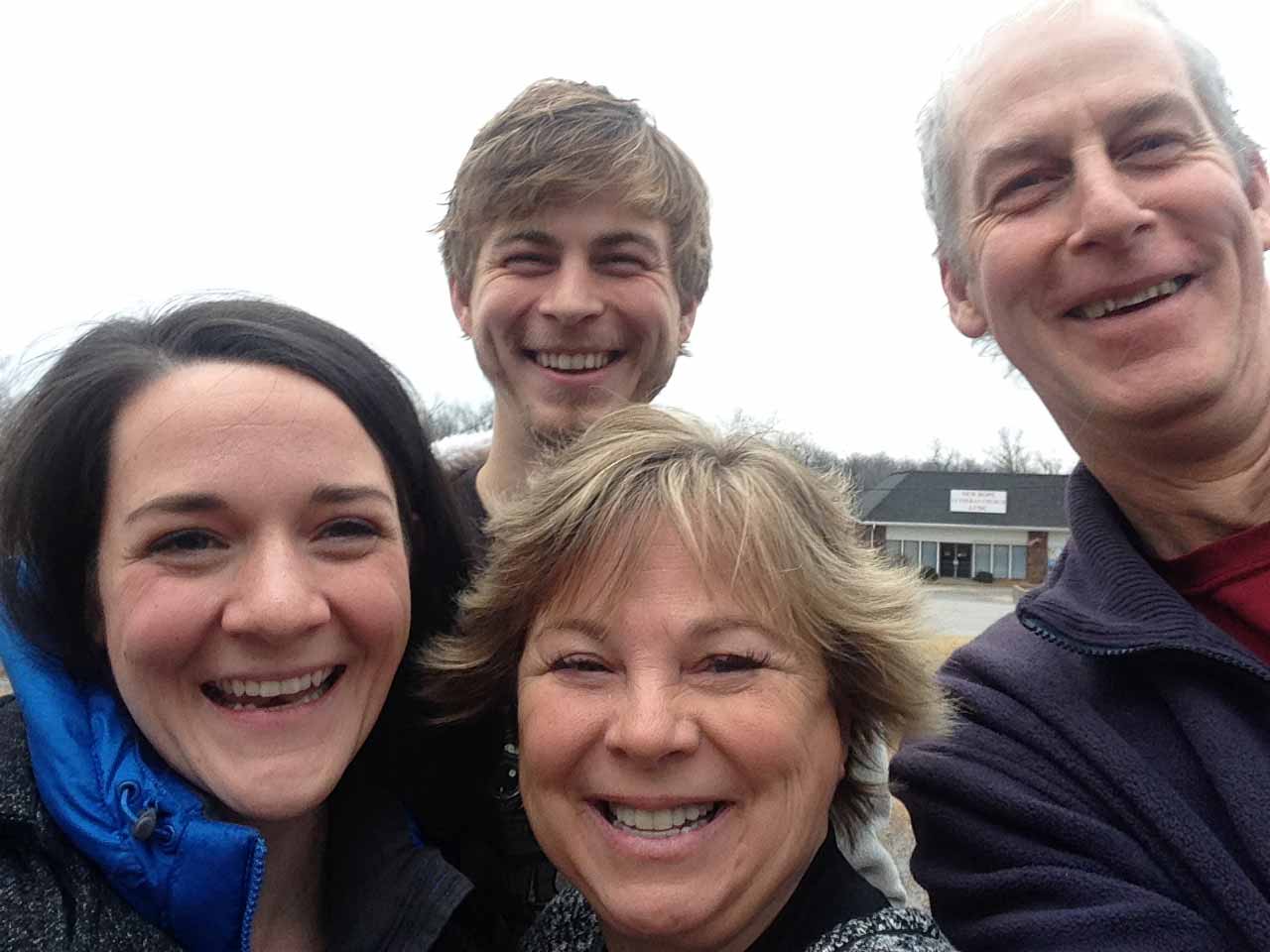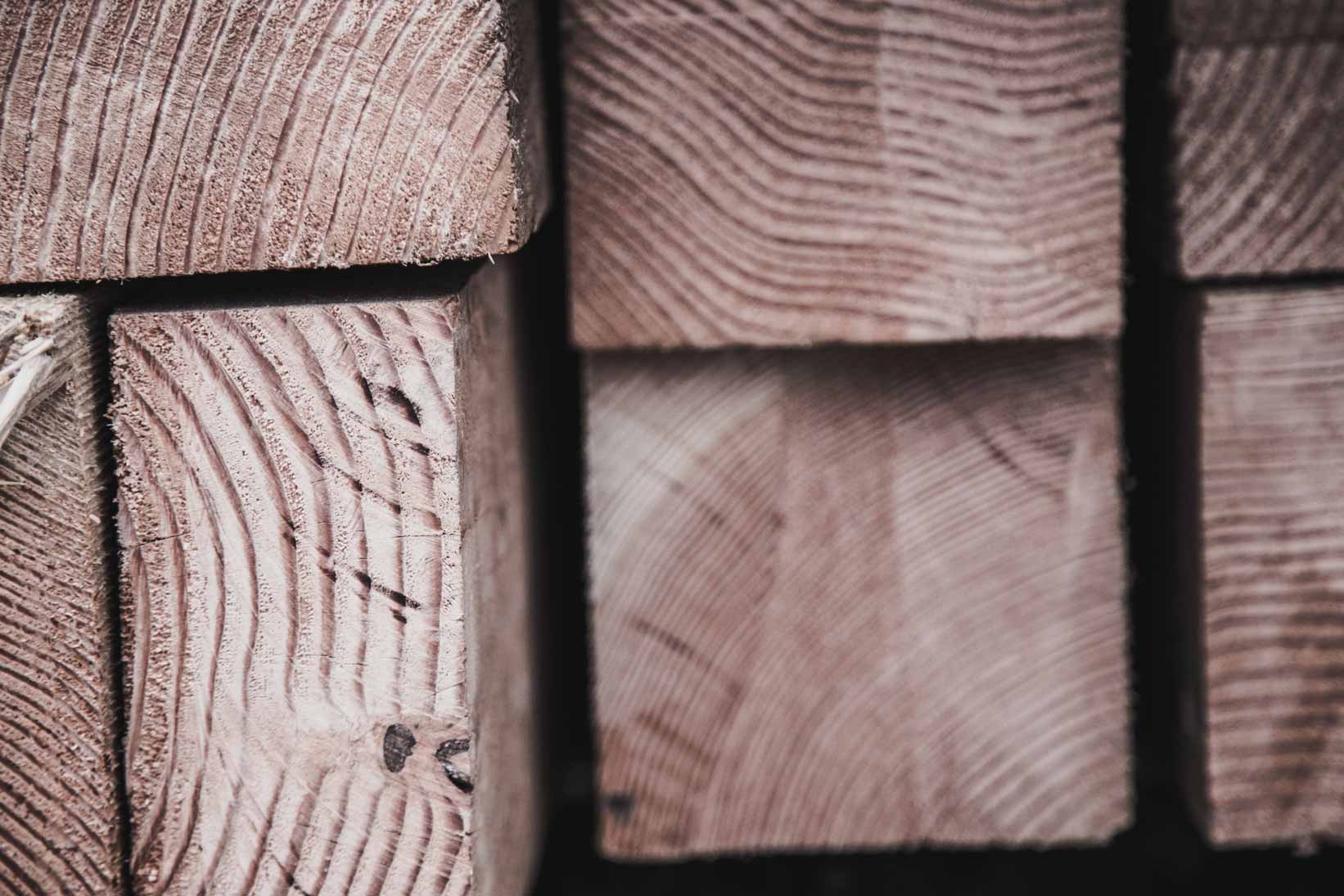 It was a short trip and probably a good thing with heavy winter storms freezing roads and travel plans.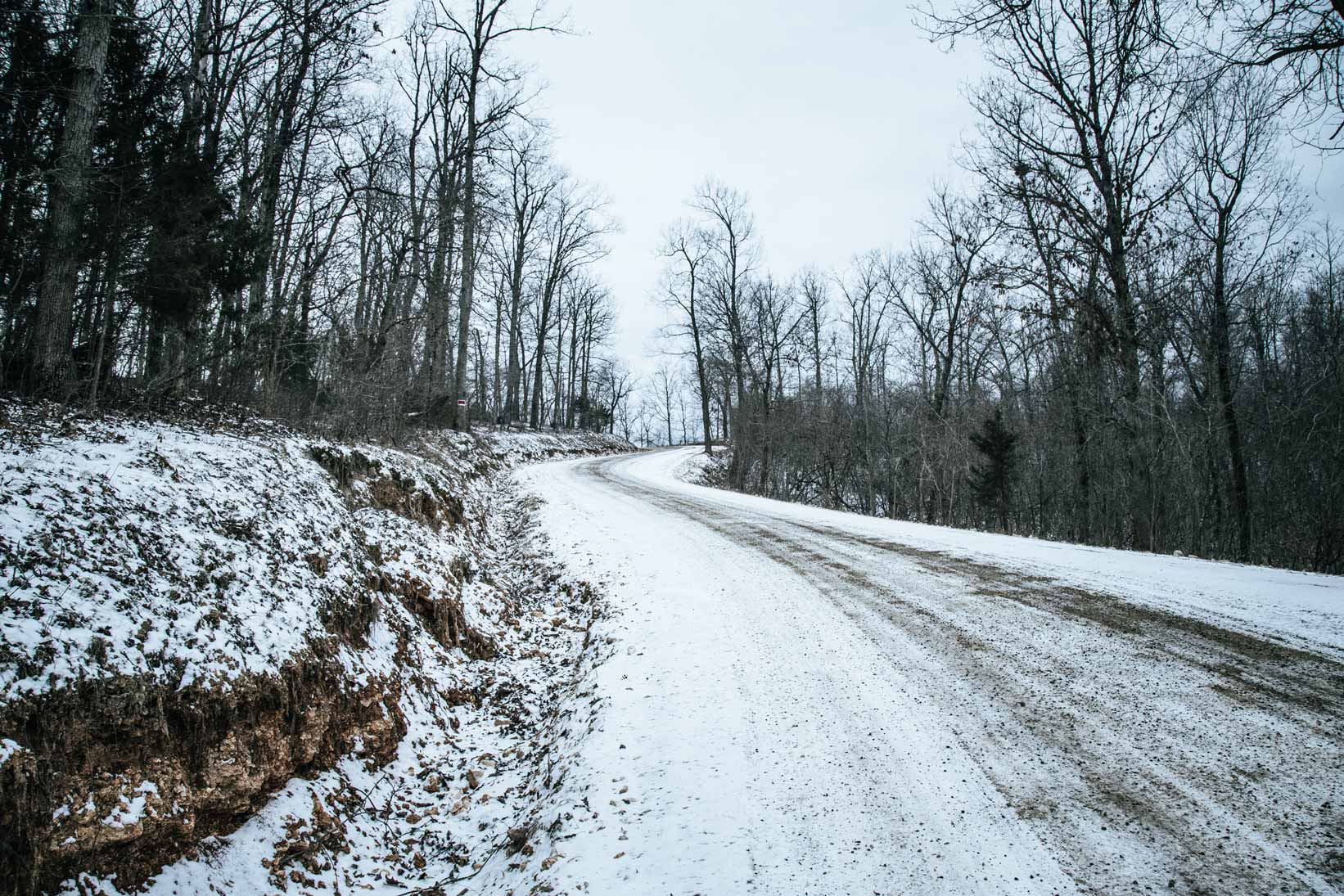 With spring around the corner we began preparing for our permaculture gardening initiatives including clearing more trees, building massive compost heaps, and carving out more raised garden beds and pathways.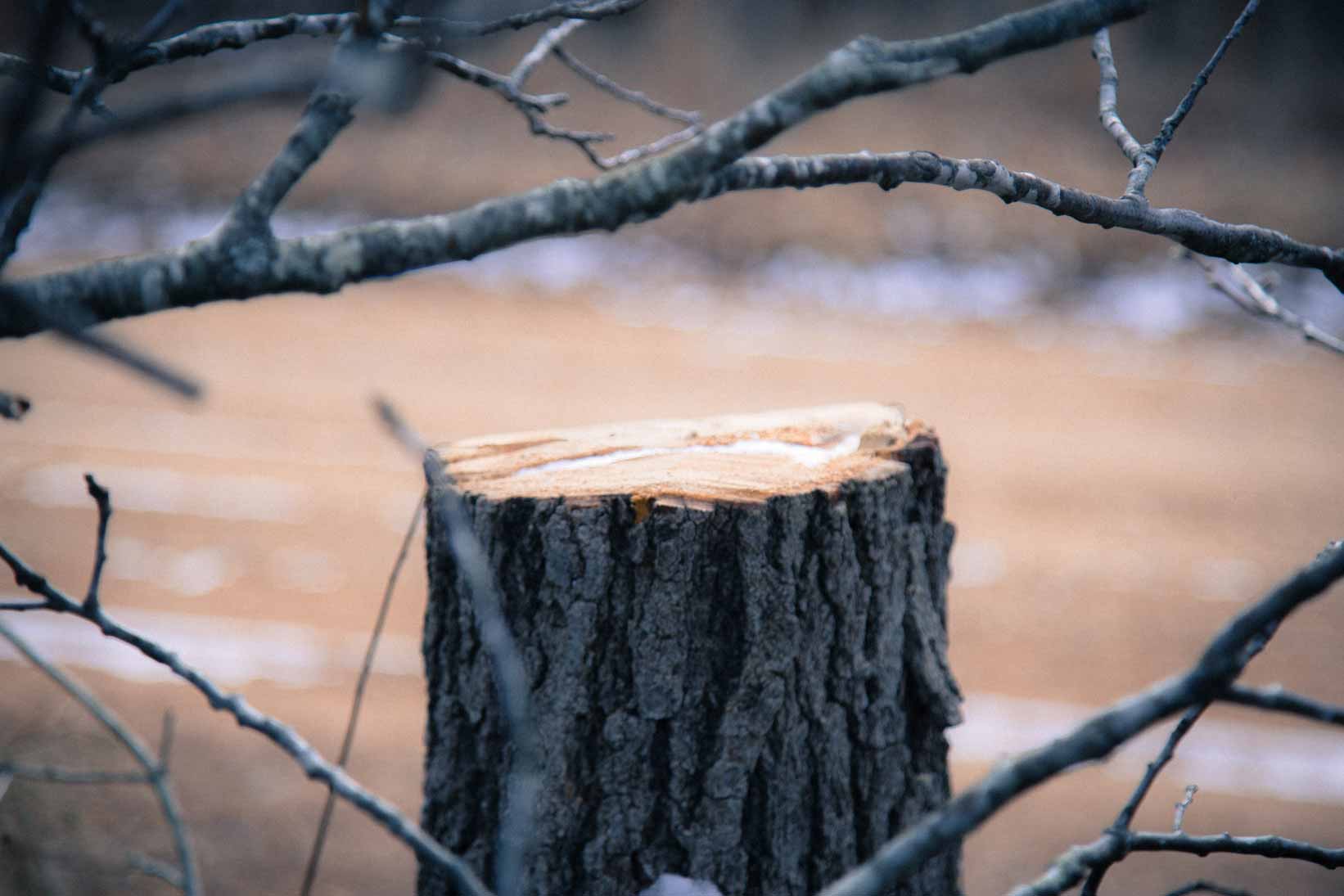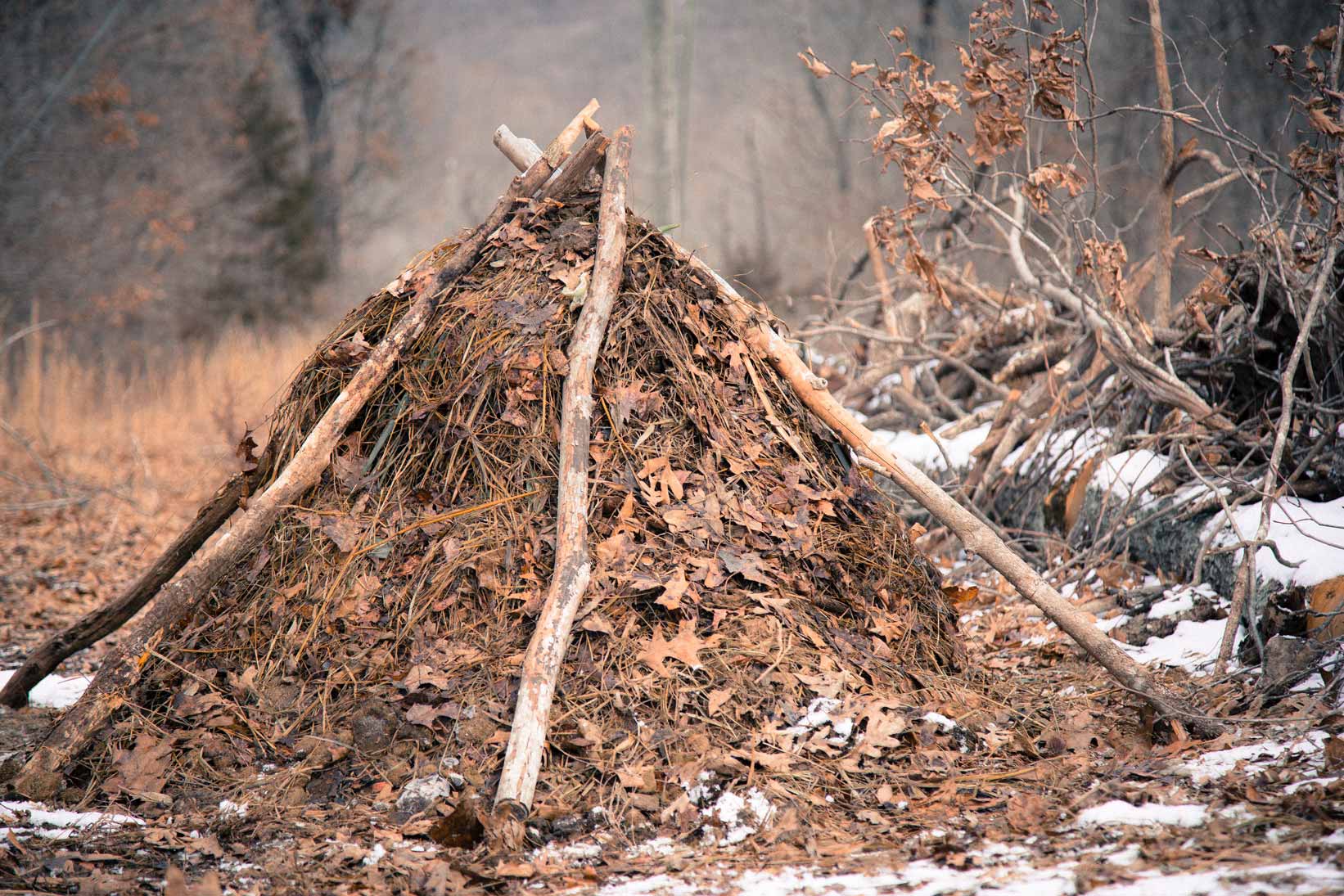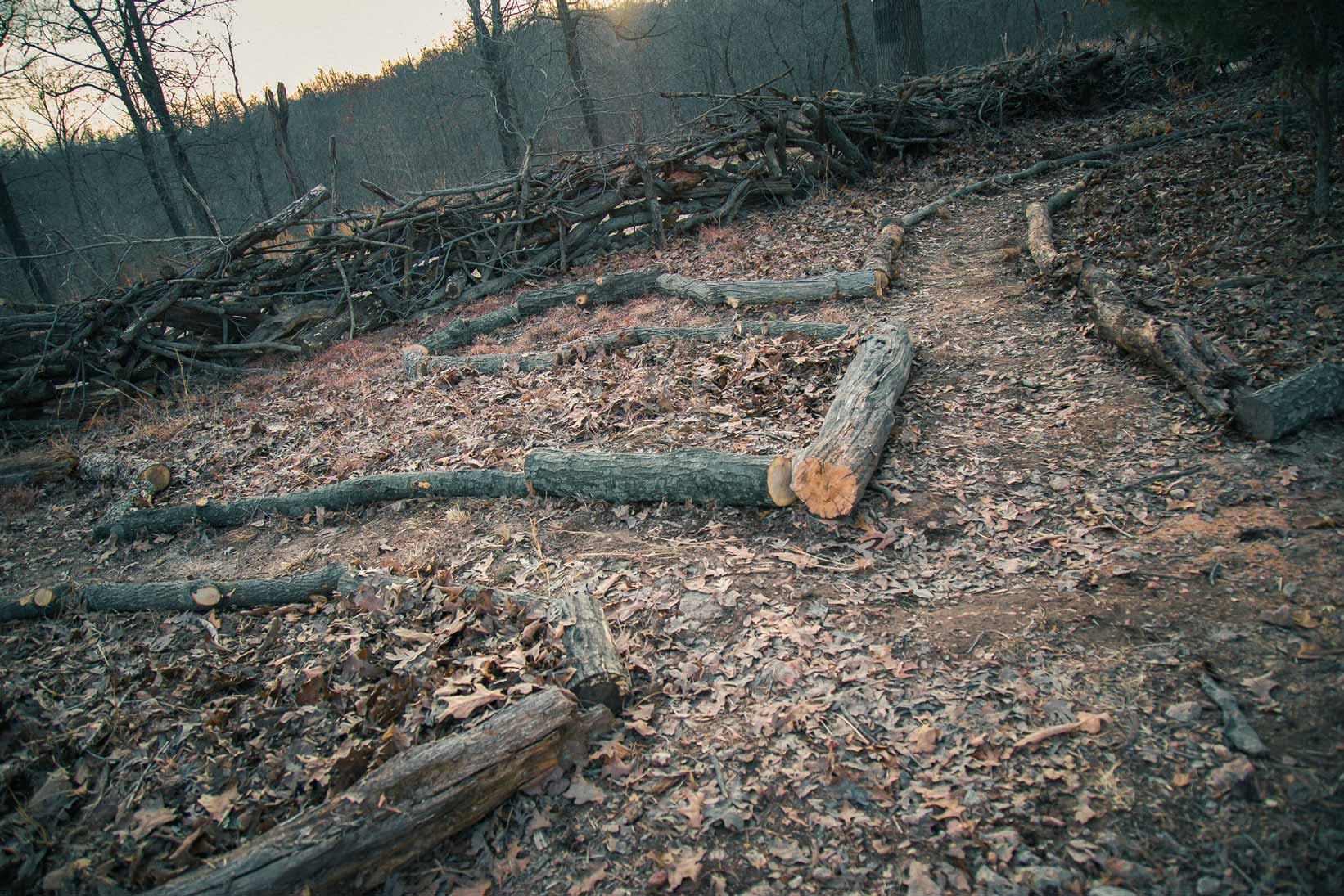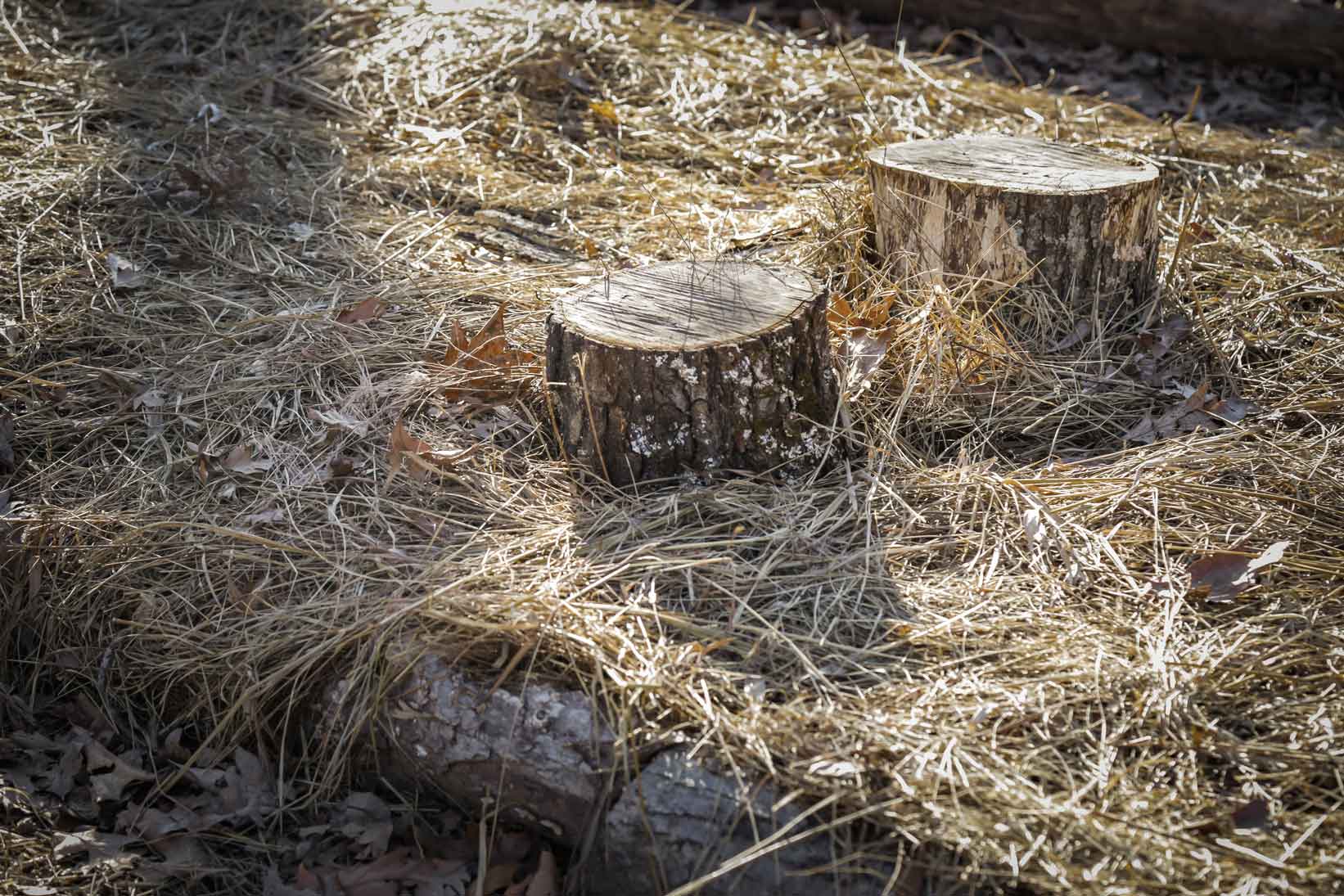 While we've been permaculture students, practitioners, and online teachers for some time, we've never actually bothered to earn our certification – until now. Neal was awarded his Permaculture Design Certificate (PDC) from Geoff Lawton this February after completing his 750+ hours of online video classes. We're now offering full custom designs to anyone interested in achieving a sustainable lifestyle. Learn more about it here.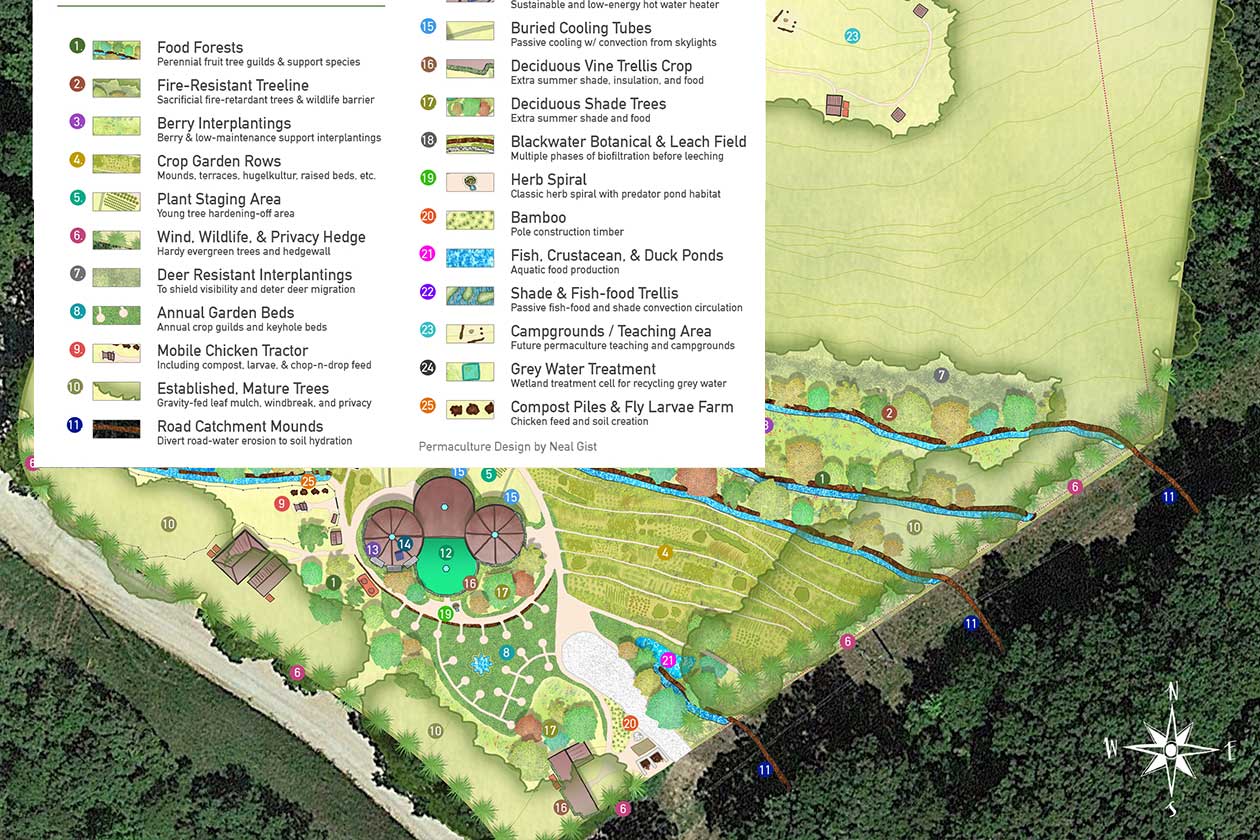 Our hands are full implementing our own design so we're not looking to physically construct anyone elses – but we can certainly empower you with a long-term plan that meets your sustainability needs. Also, if you're interested in gaining hands-on experience we'd love to invite you to train here this spring or summer.
If you enjoyed this blog and would like to see more frequent updates please consider following us on Instagram. Subscribe to our newsletter below to receive all the major blog updates.
Sincerely,
Neal & Elisha
p.s. Say hello to our newest family member, Lil Smokey, a stray from our old apartment.